BGS Safe
1

Introduction
In this extension project you will be designing your own PCB and etching your own board.
This will take a long time with have been warned. However it maybe good to work on in little sections when you finish each topic a little early or tackle at lunchtimes.
The box design has been provided but as a Solidworks task you may want to design your own. However I would recommend strongly using our locking mechanism.
You will then need to build the box.
Finally the PIC will need programming to allow the keypad to turn the servo and open the box.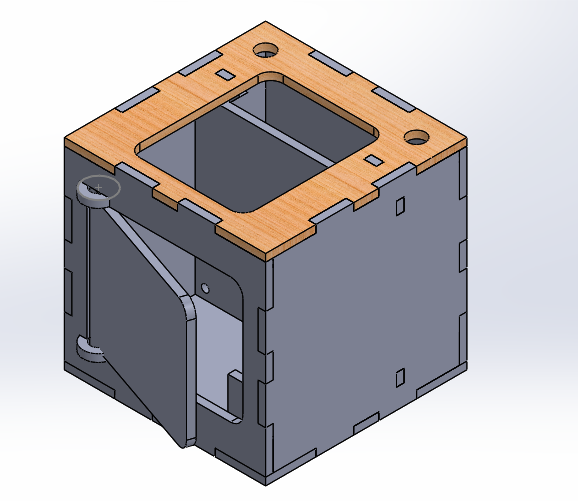 2

The circuit
Open Circuit Wizard and make the following circuit: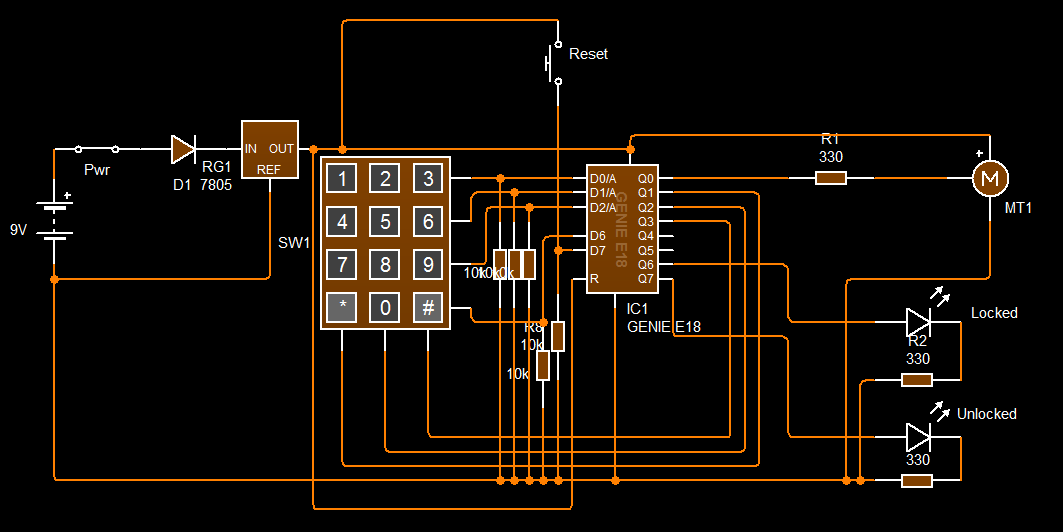 Click on the PCB Tab and make the following circuit: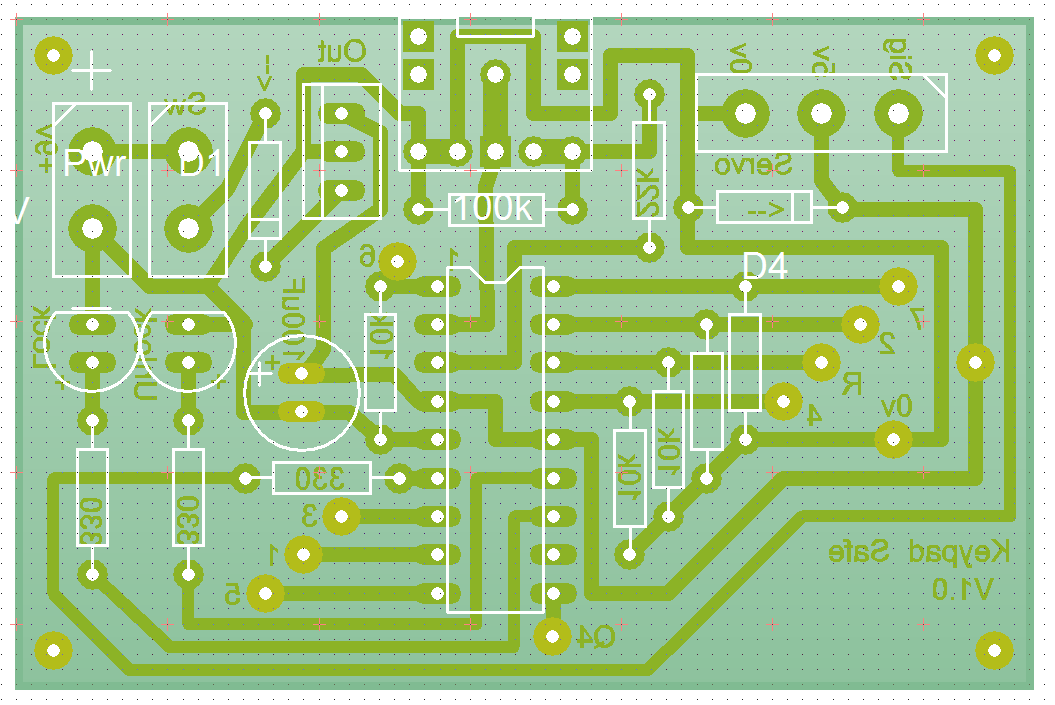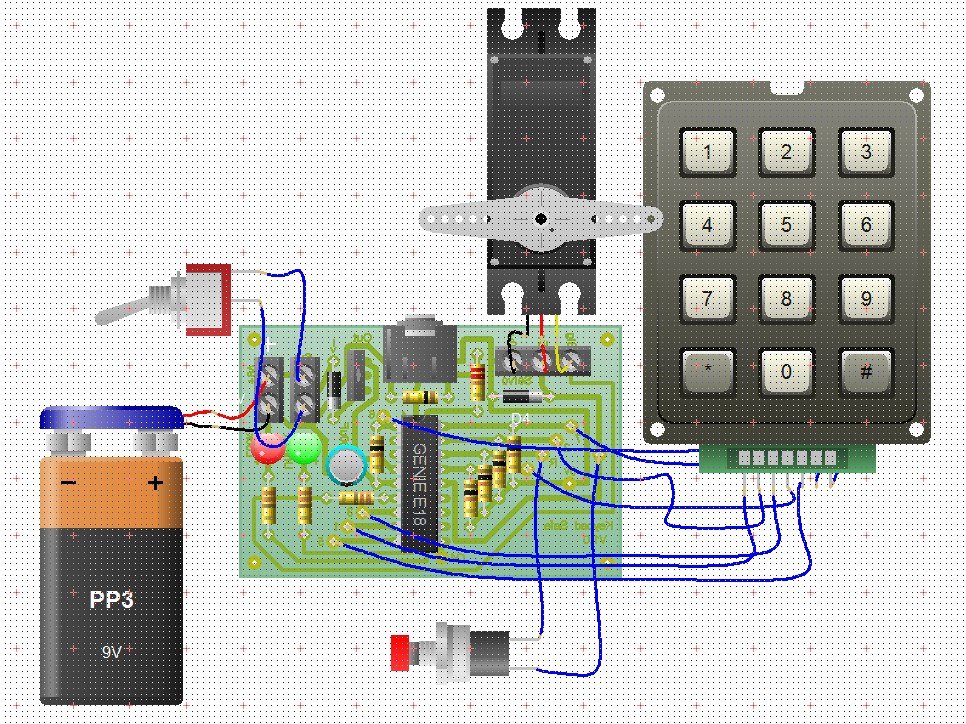 3

The box
Here is the plan for the box.
This will need to cut out on the lasercutter.
Use the next two videos to construct the box.
4

Programming the safe
You will need to open your circuit wizard file.
This will need to be coded in GENIE Basic.
More to follow…