LED Chaser Circuit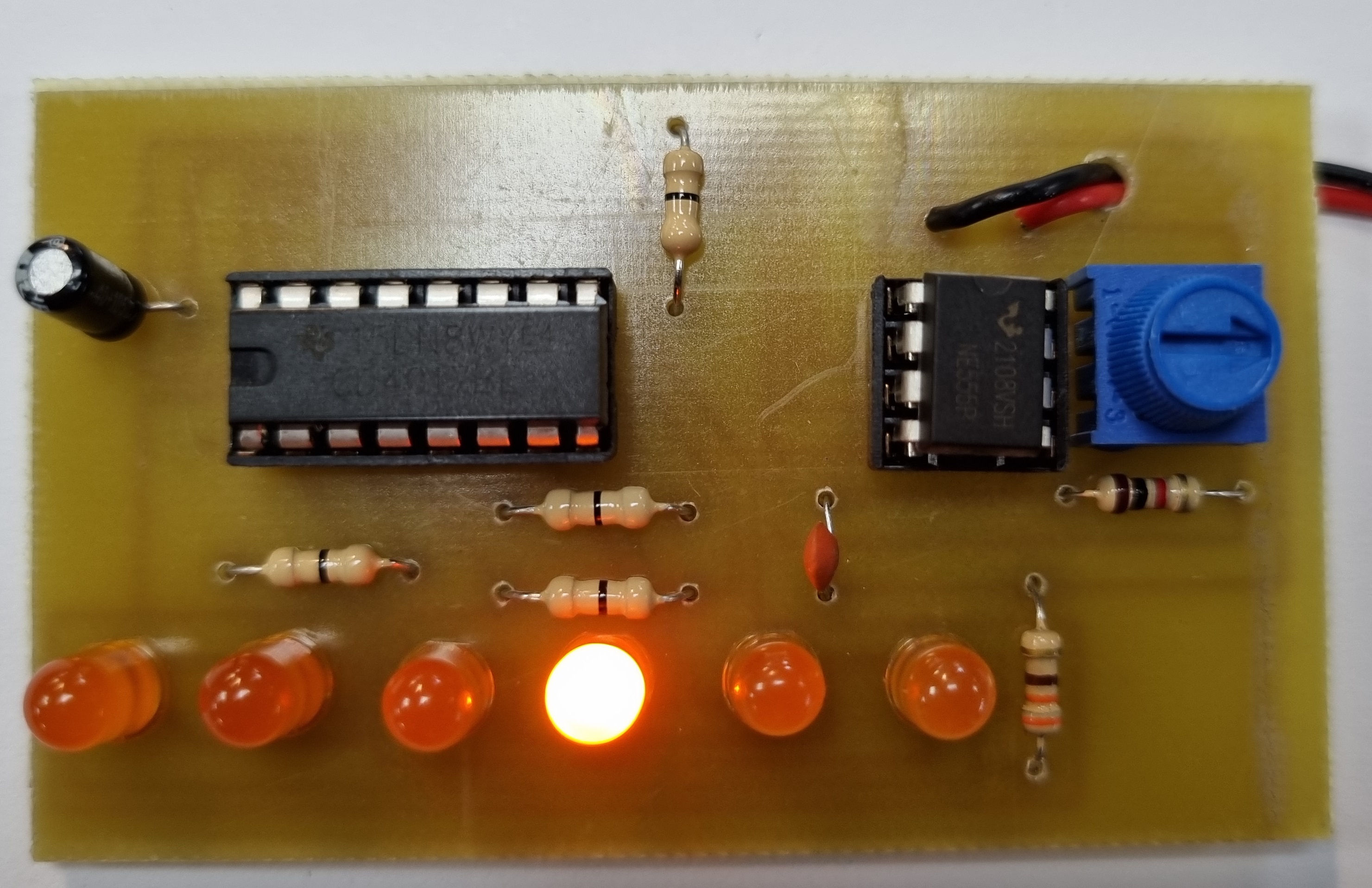 1

 Introduction

 
Learn It
Make It
You below is the circuit diagram and PCB design. You can create your own Circuit Wizard file and design these circuits.
Note: The 555 timer can be found in the 'Integrated Circuits' menu in Circuit Wizard.
Note: The 4017 decade counter can be found in the '4000B Series' menu in circuit Wizard.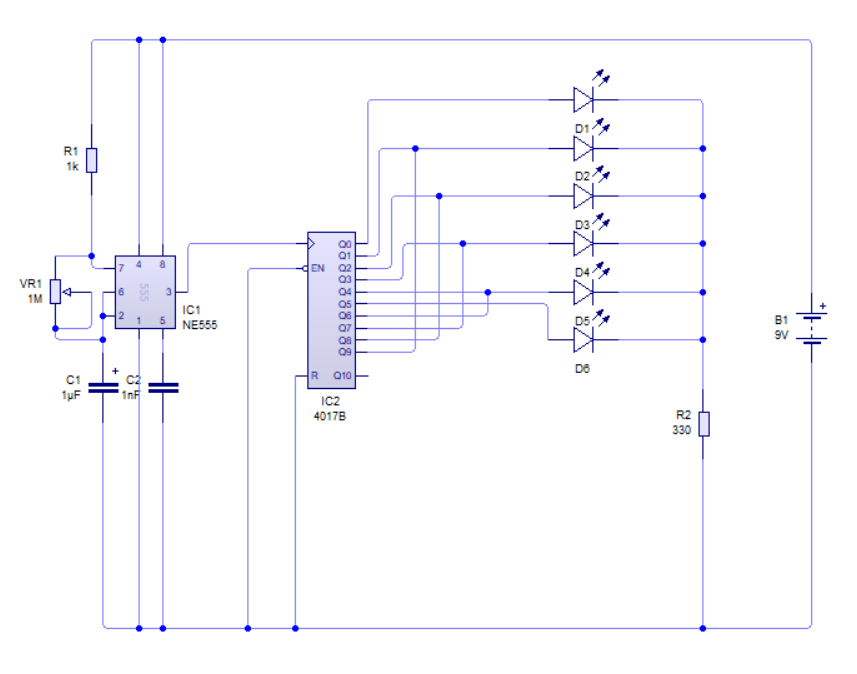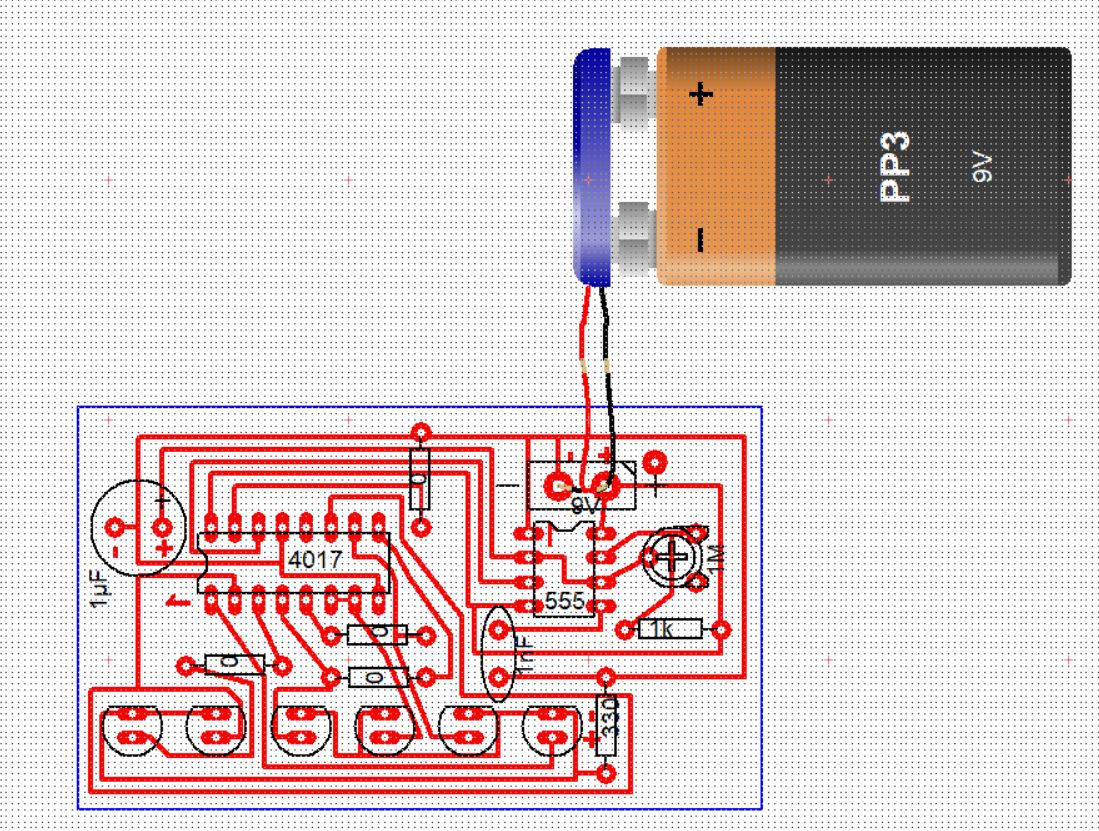 You will first need to drill the holes using the 1mm PCB drill you used for the soldering license project.
Click here to remind yourself of the safety precautions.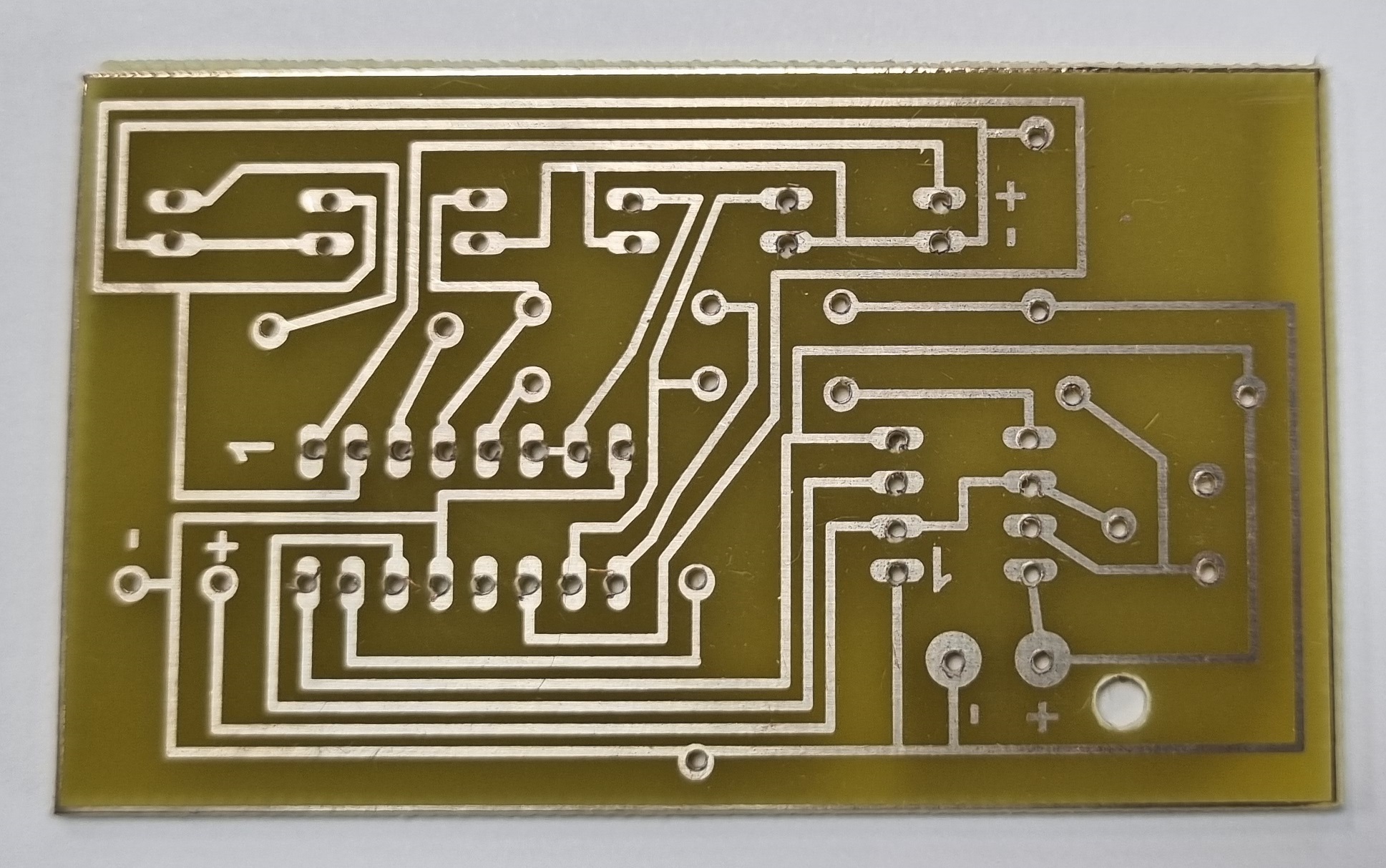 You can now solder in all of the components, see images below (please note the chip carriers are soldered to the board without the 555 timer and 4017 plugged in).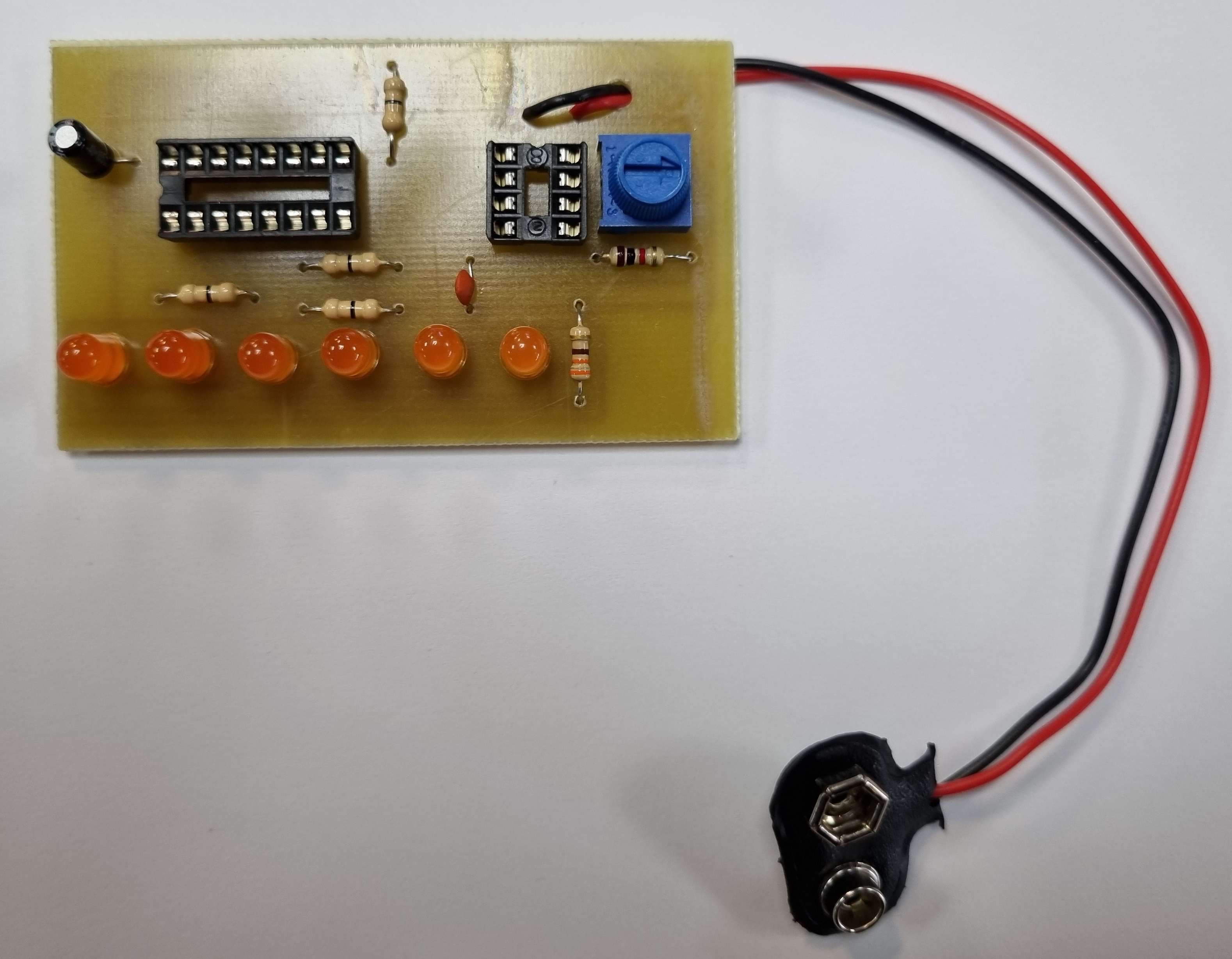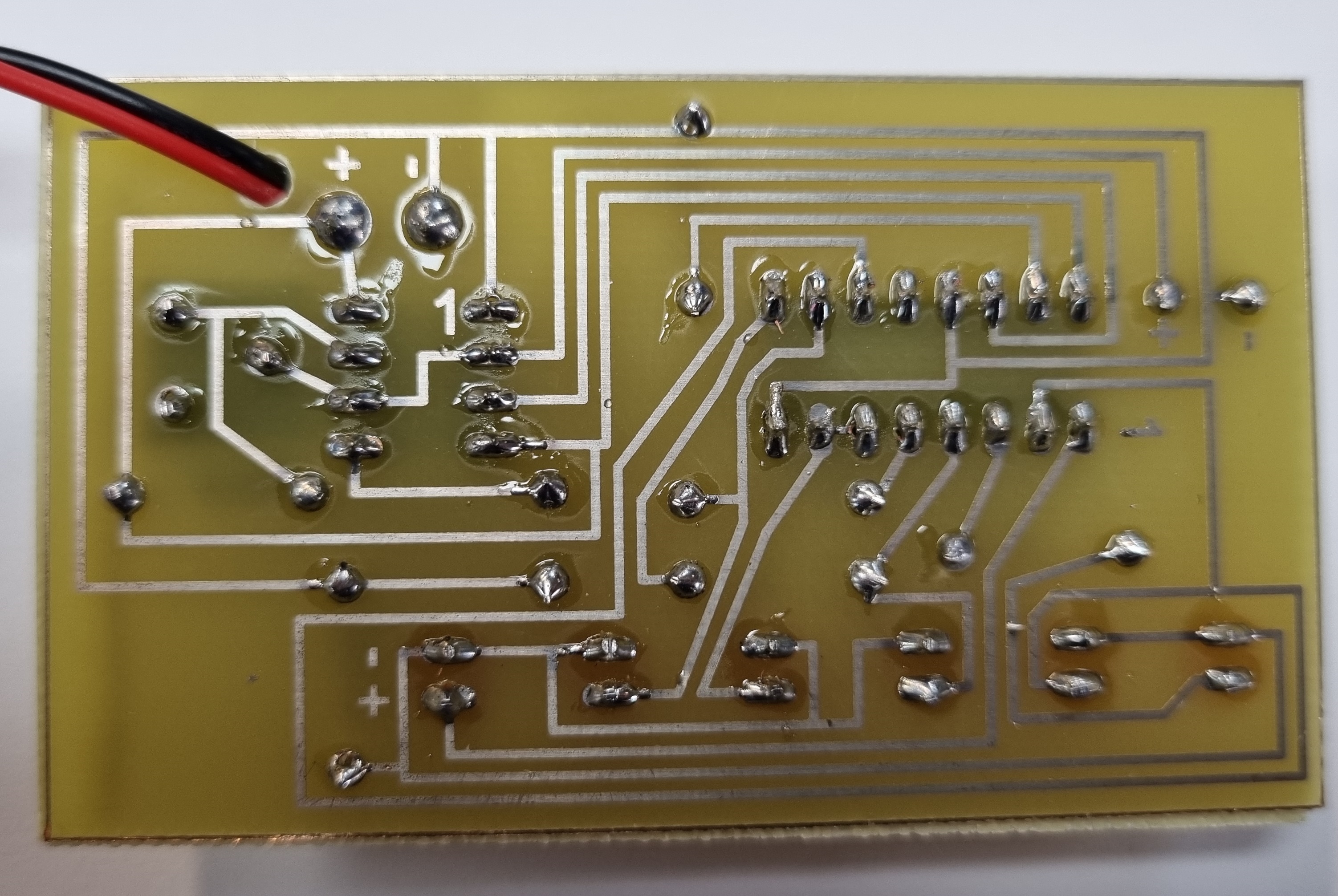 You now need to plug in the 555 timer and the 4017 decade counter.
Connect a battery and the circuit should run. By adjusting the potentiometer (the blue component), you can speed up or slow down the speed at which the LEDs move.