Wooden LED Torch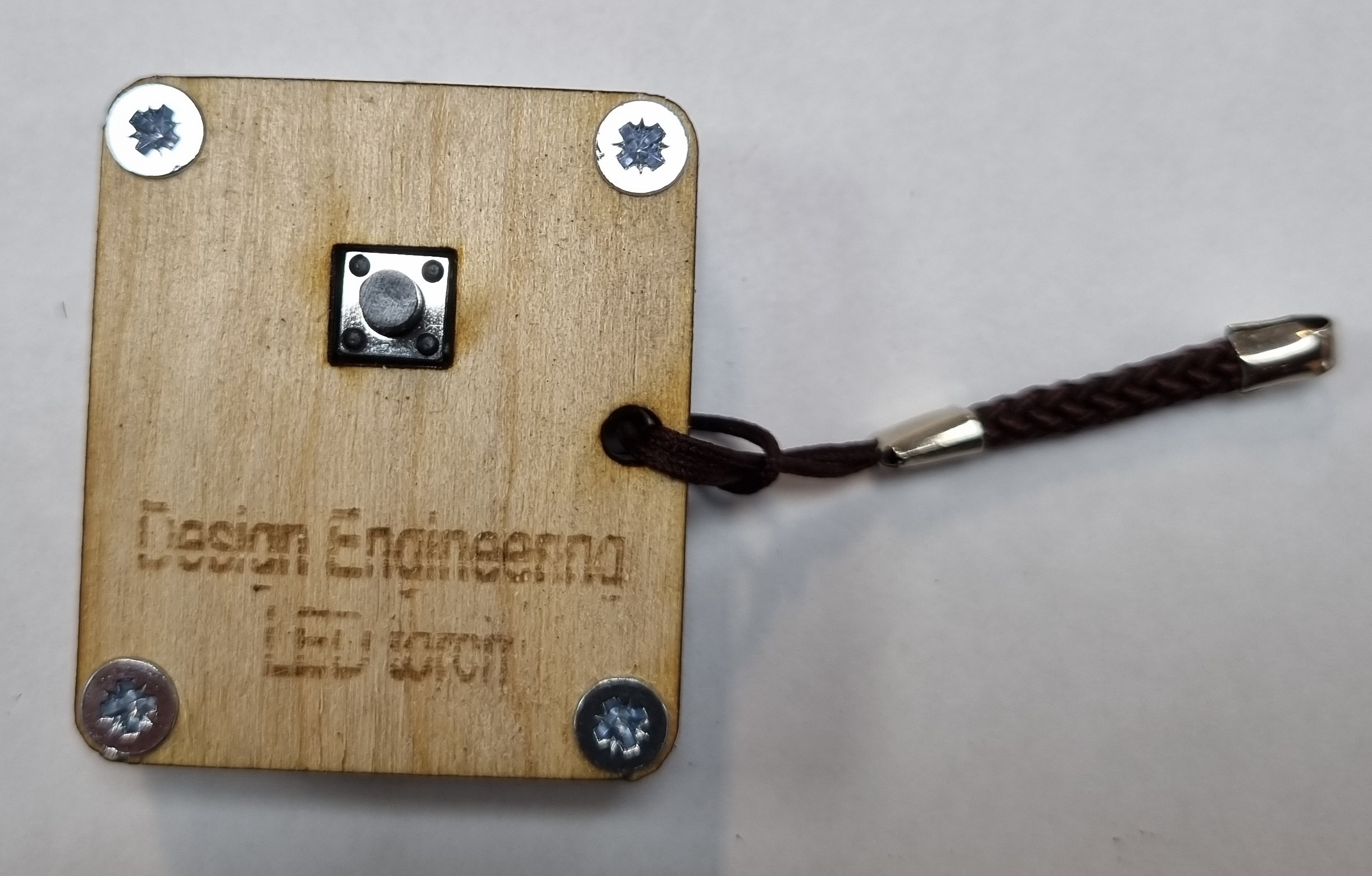 1

 Introduction

 
Learn It
In For this project, you will create your own bespoke LED torch by laser cutting the top and bottom of the LED torch.
You can download and edit the TechSoft 2D Design file here.
I you can't remember how to add images to a TechSoft 2D Design file, go back to week 6 of the year 7 Storage box project.
Make It
You will need to edit the file and then laser cut it. If you need help with the laser cutter, here is a video tutorial.
Once you have laser cut the lid, you can then solder the PCB.
To find out how to solder the PCB, you can go back to the LED torch project to see the details.
Below are all the parts you will need, excluding the screws.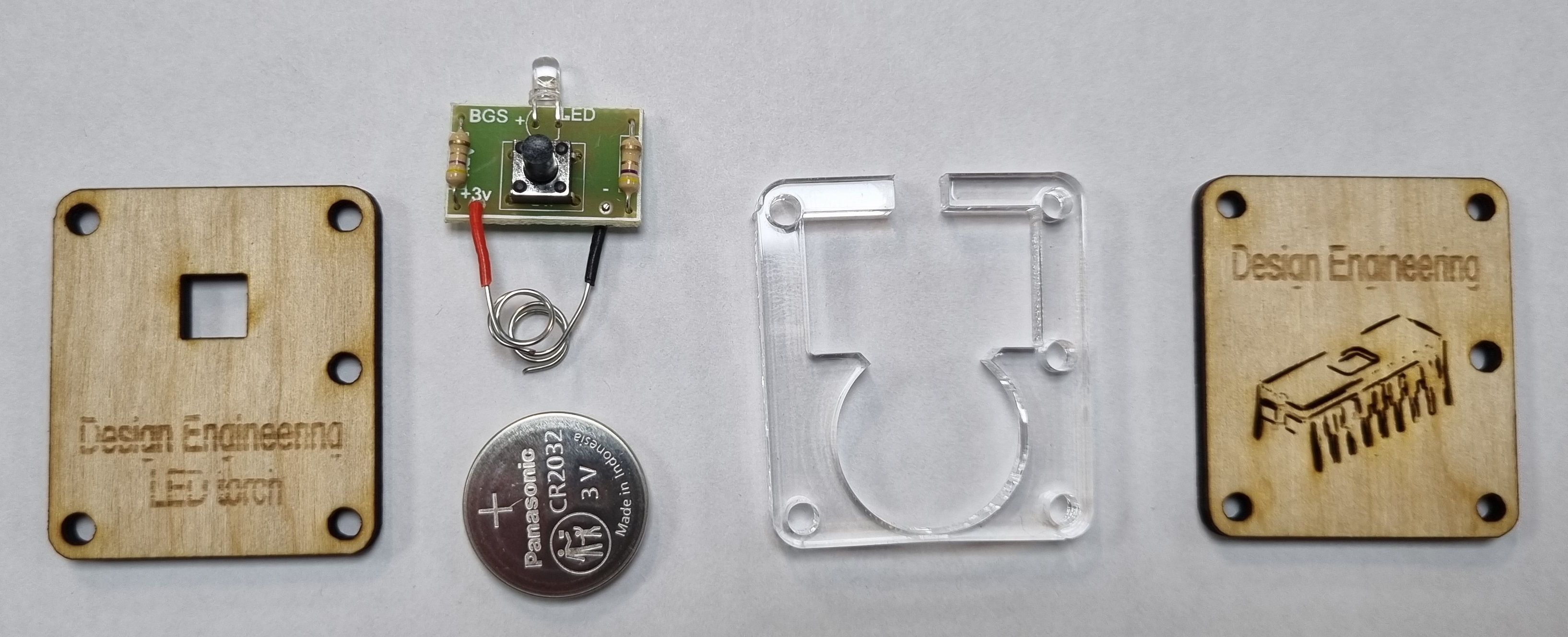 You will need to counter sink the 4 corners of the lid only.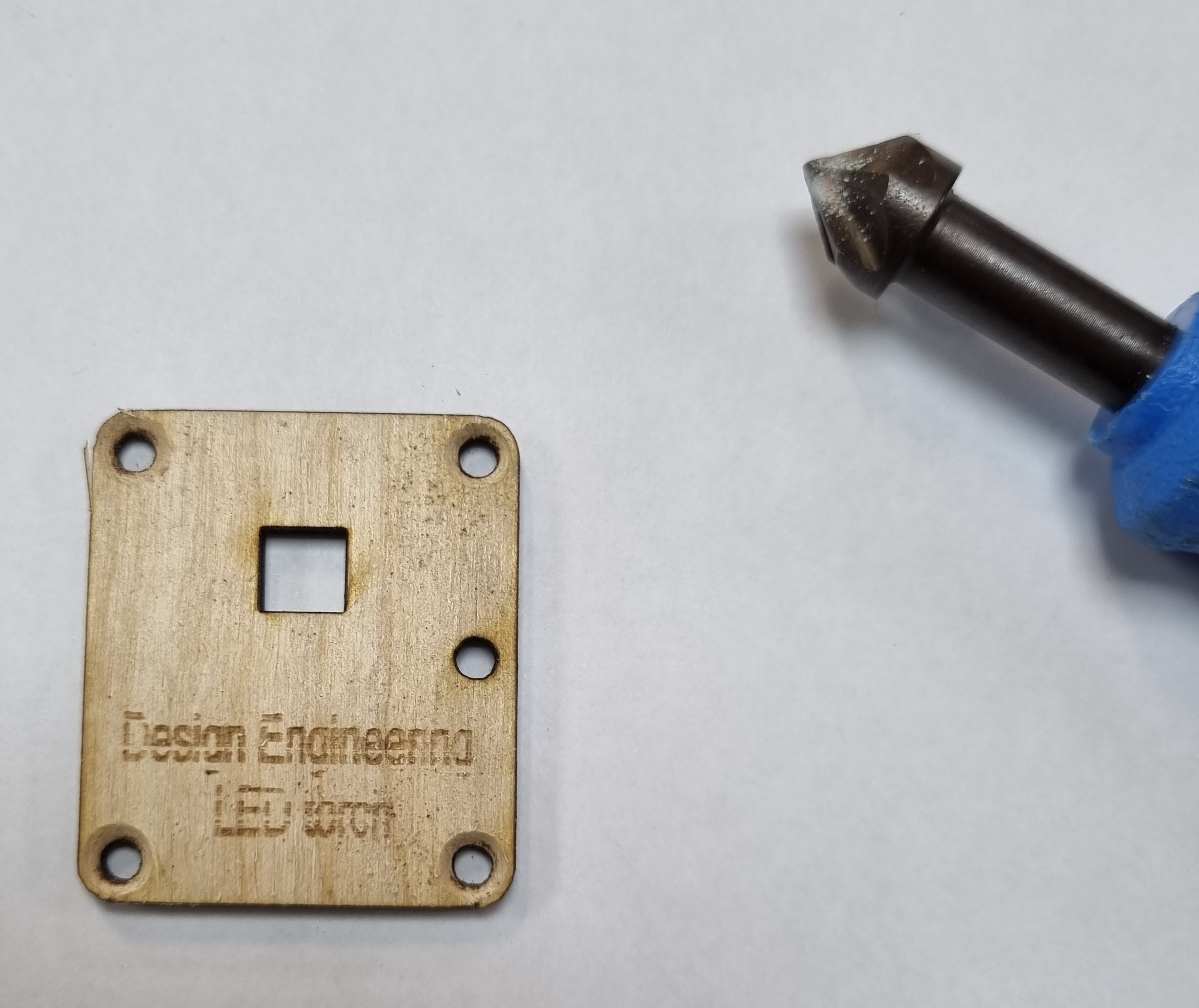 Now, the bottom and the middle acrylic parts on top of each other. Making sure the holes for the keyring holder line up.
Then place the PCB in place and bend up the positive/red wire.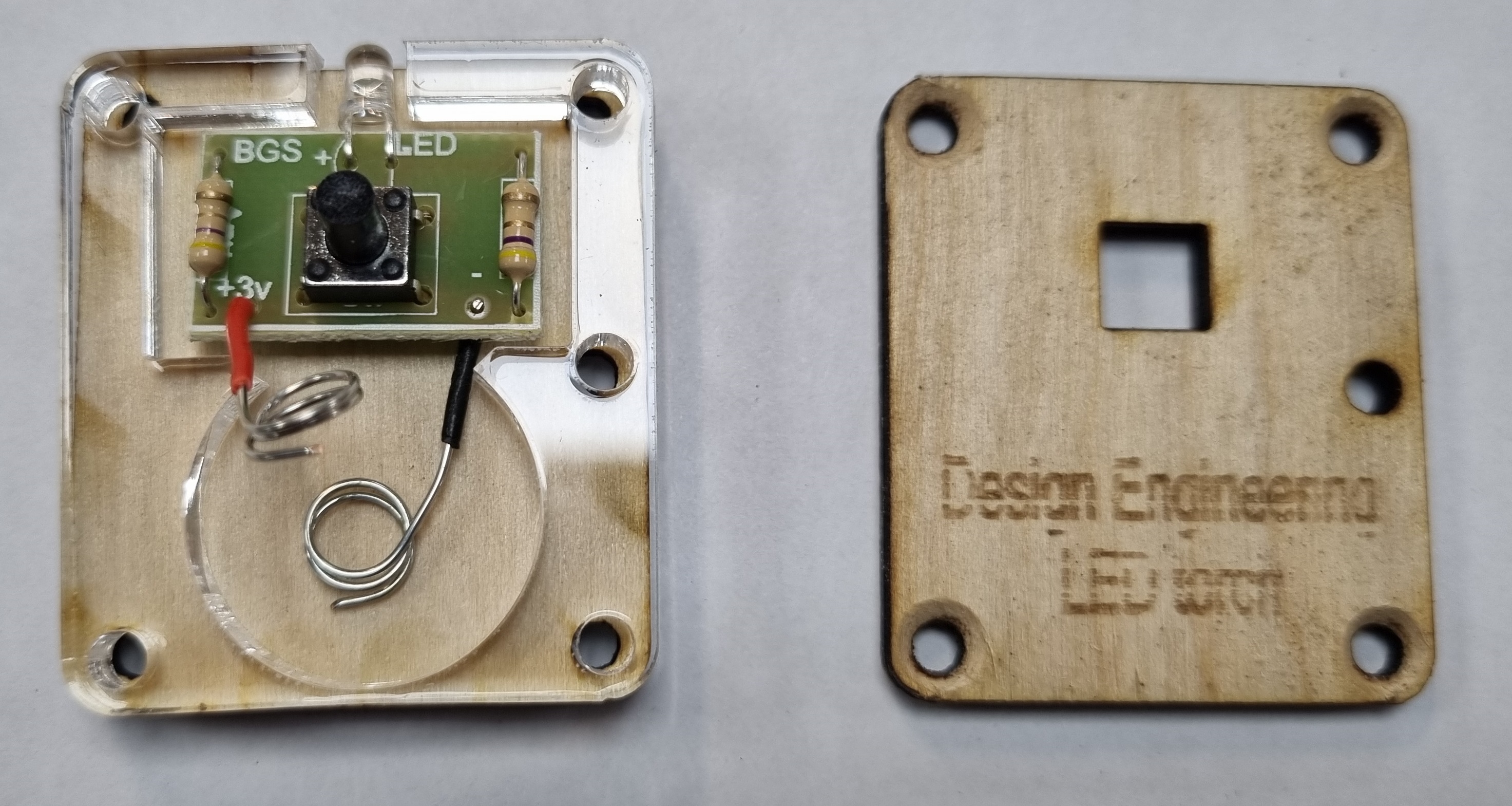 Now place the battery in place and bend down the positive/red wire. Make sure the Positive/+ of the battery is the correct way around.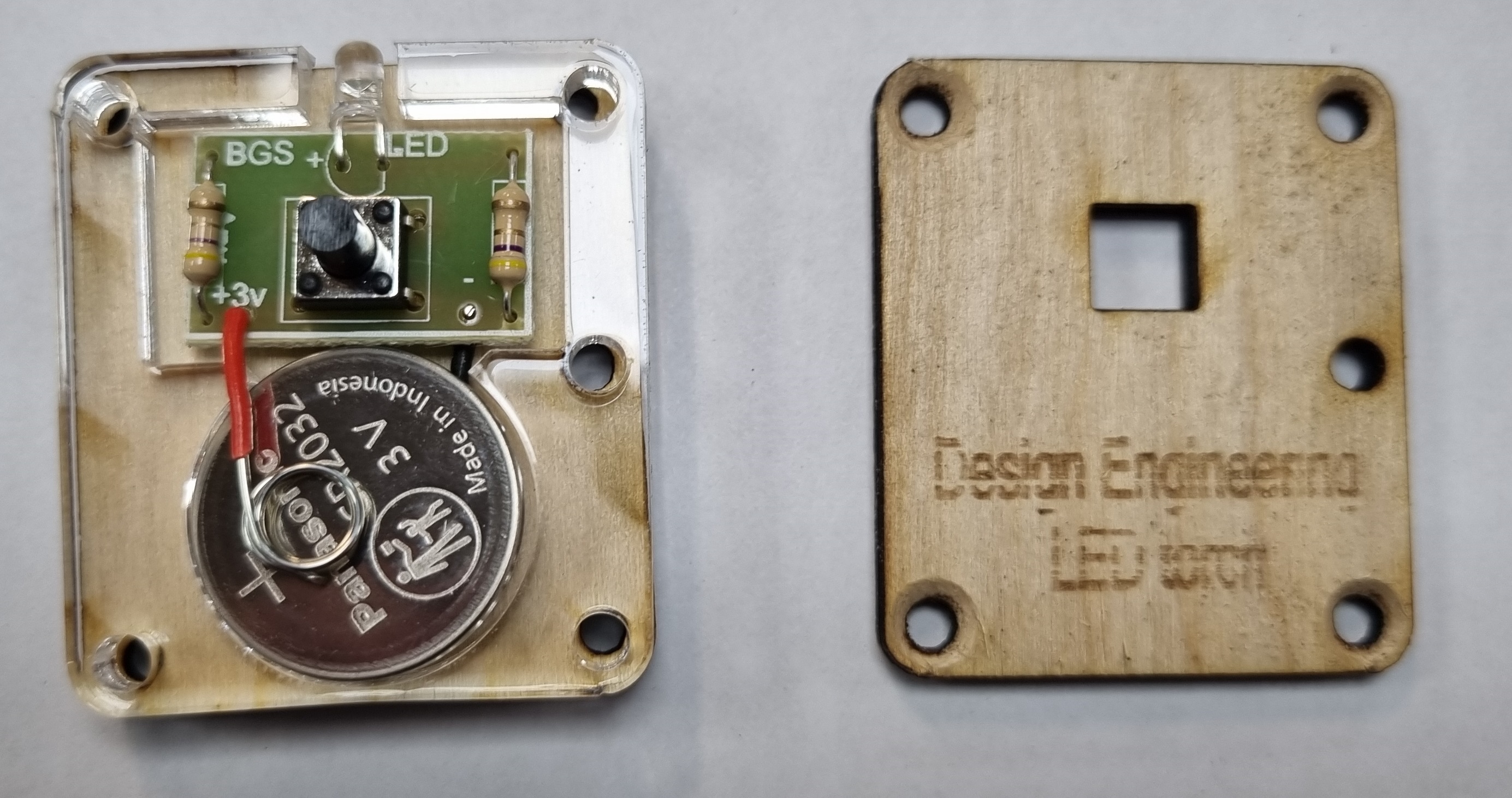 Now place the lid on top, making sure the keyring hole lines up.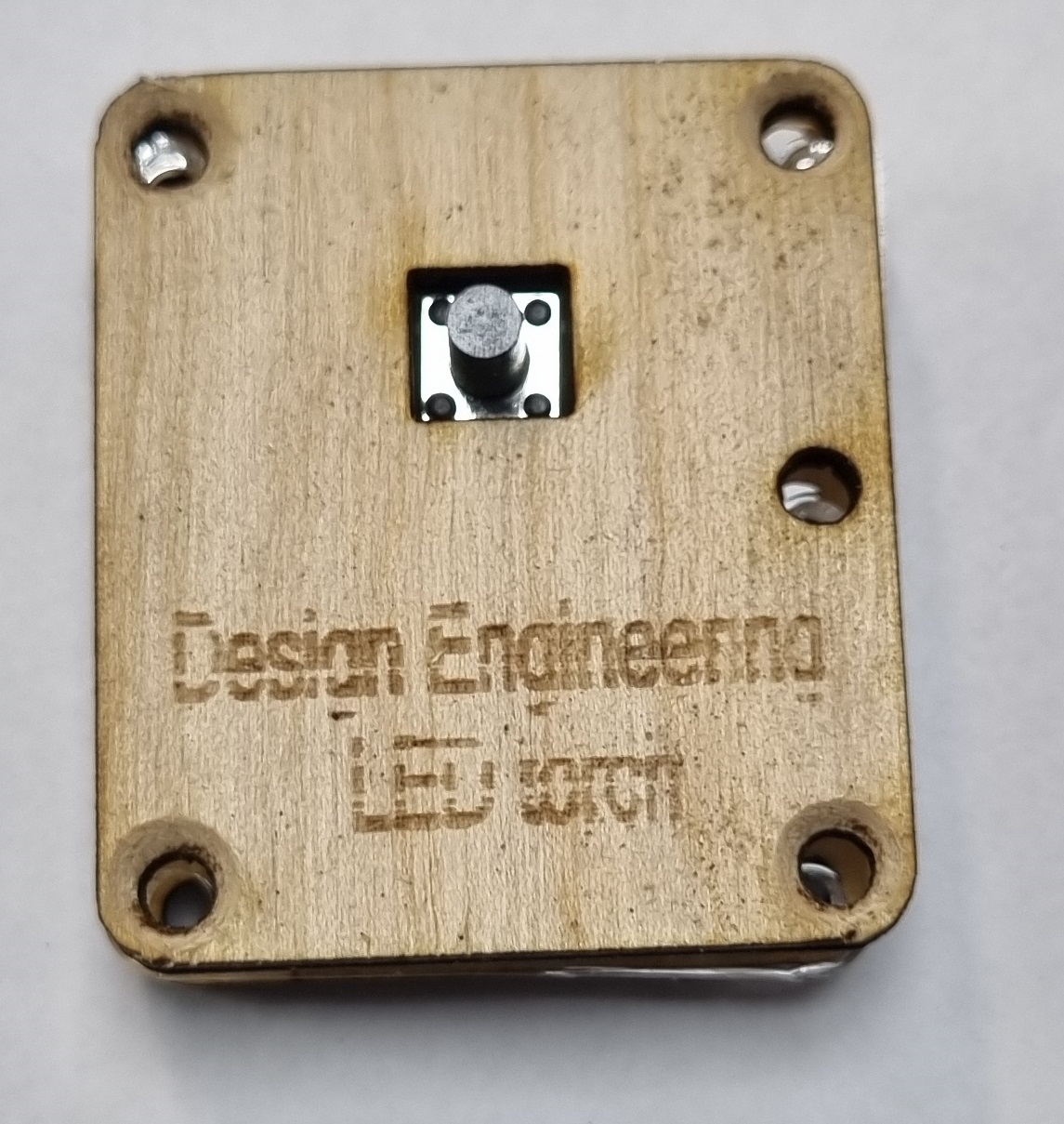 You can now screw the 4 screws into the 4 corners.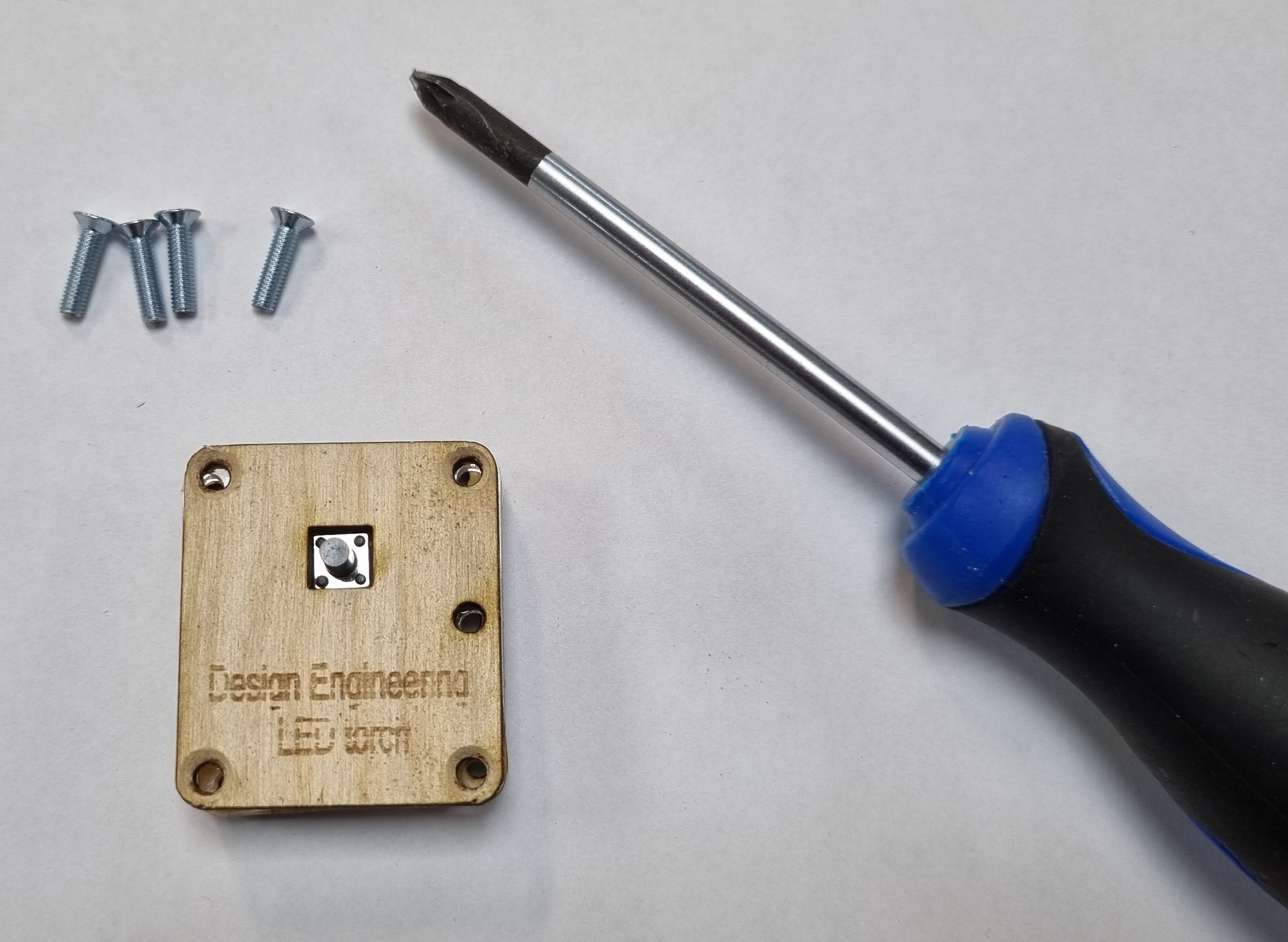 Here is the finished Torch from both sides.