The 555 Fan
1

Pulse Width Modulation (PWM)

 
Learn It
The 555 timer chip creates pulses on the outputs based on how quickly the capacitor on the input charges and discharges.
We want to control the speed of the fan, so how can we use these pulses to change how fast the motor spins.
Here you were first introduced to the PWM concept. Below is a video of the 555 Fan connected to an oscilloscope where you can visually see the pulse widening and narrowing.
Research It
Conduct a little web research to find out what is mean by Pulse Width Modulation (PWM).
Badge It - Silver
Upload your research, explaining how PWM works.
Badge It - Gold
A 555 timer circuit can generate PWM, but a microcontroller (Genie chip) can do the same thing.
We can program an output of a Genie chip to create PWM.
Design the circuit below.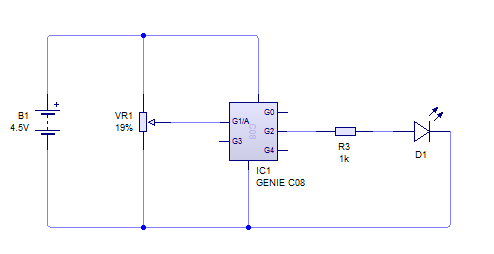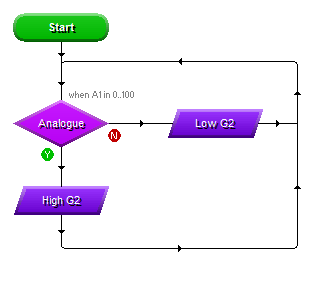 Describe what happens when you adjust the potentiometer.
Badge It - Platinum
Write a program that allows the user to change the speed the fan spins at by using what you have learned about PWM.