The 555 Fan
1

Assembling the case.
Build It
Put together part of the case as shown below.

Do not proceed any further unless you have taken pictures of your PCB.

You are going to need to start with the parts below. Please note, the top and the bottom are not the same and there is a specific way around they go.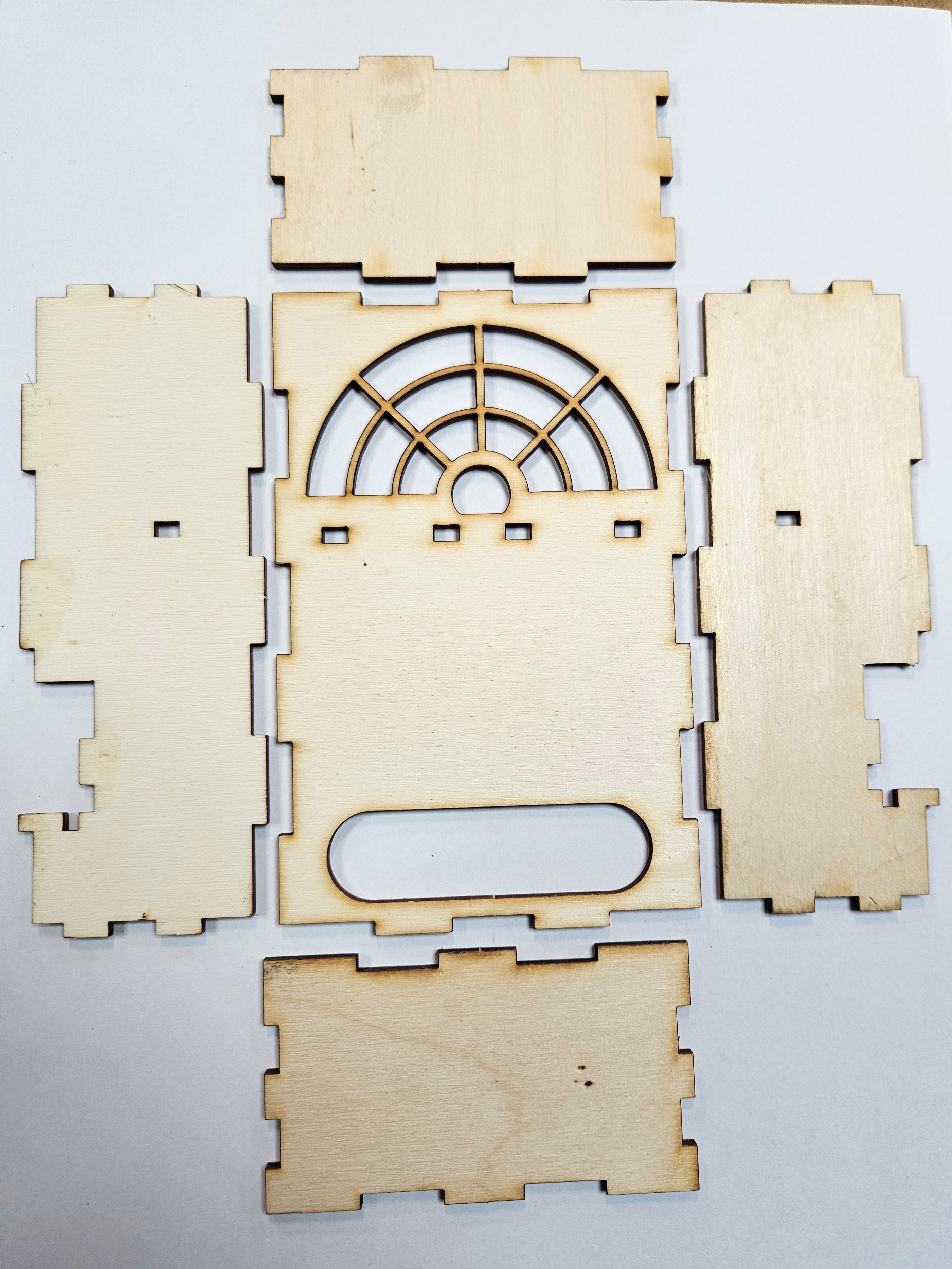 Now add glue to the following edges.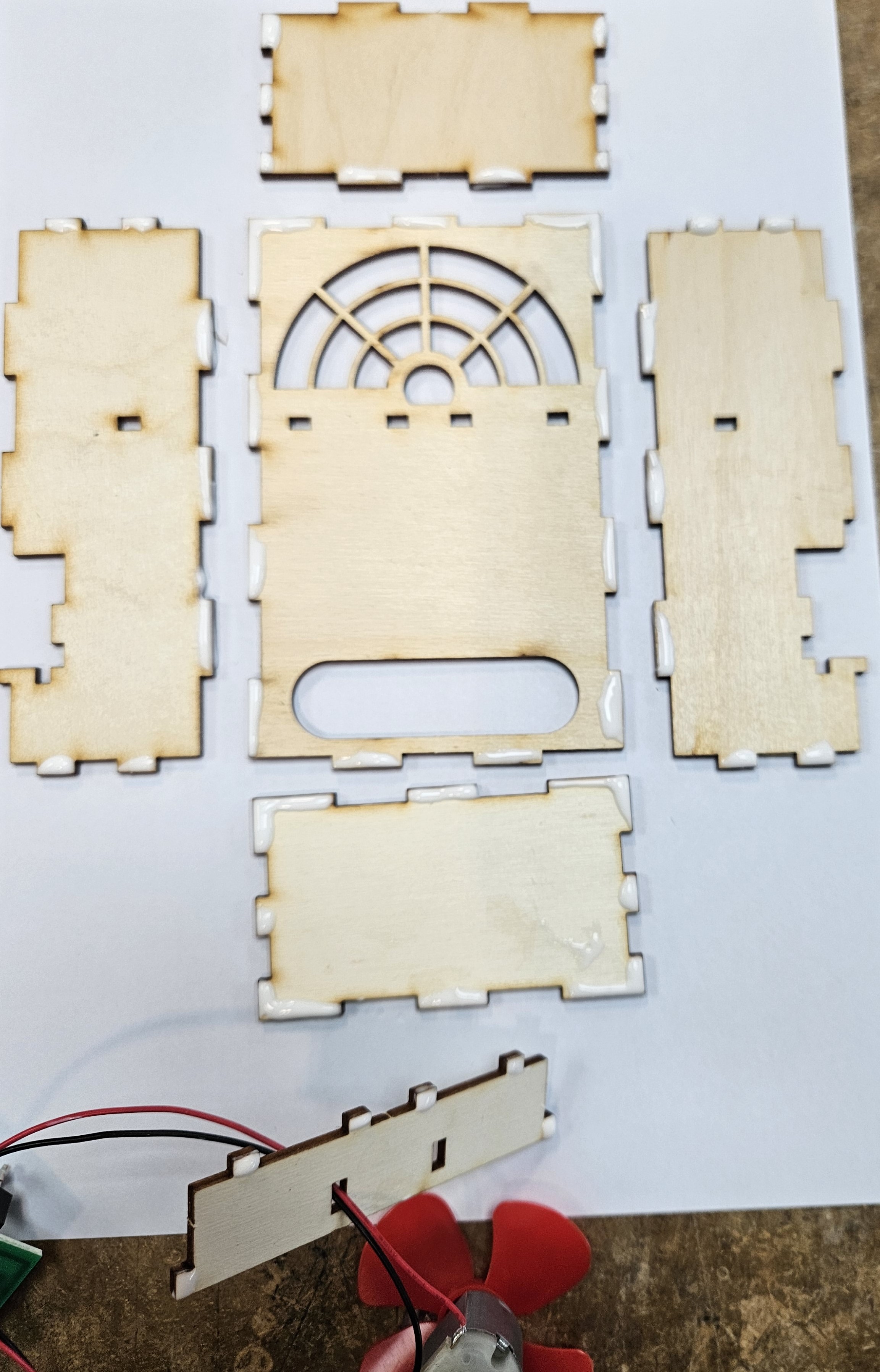 Start with a corner, make sure you use masking tape to hold it together.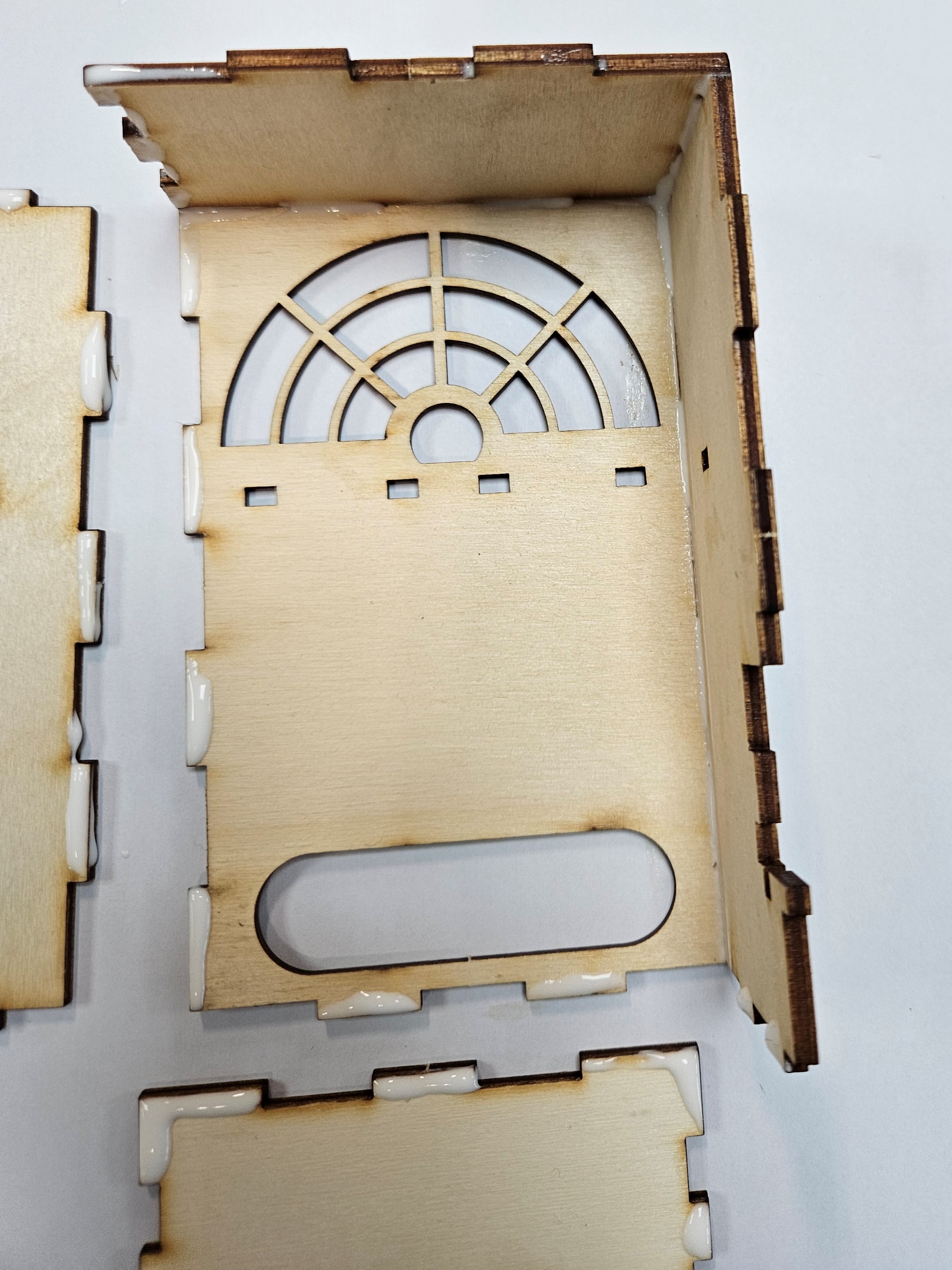 Now add the motor shelf, ensure the motor is facing the top side.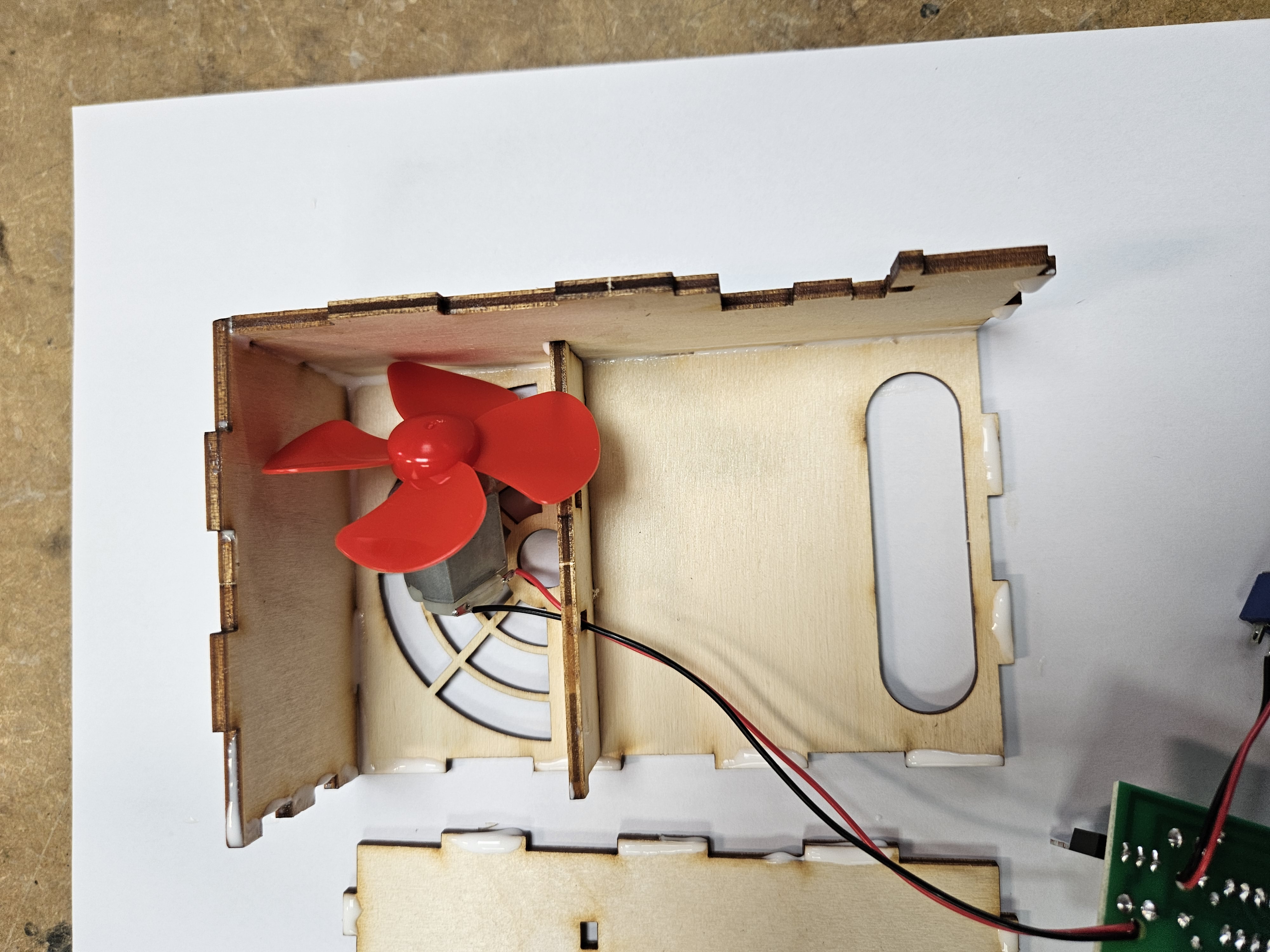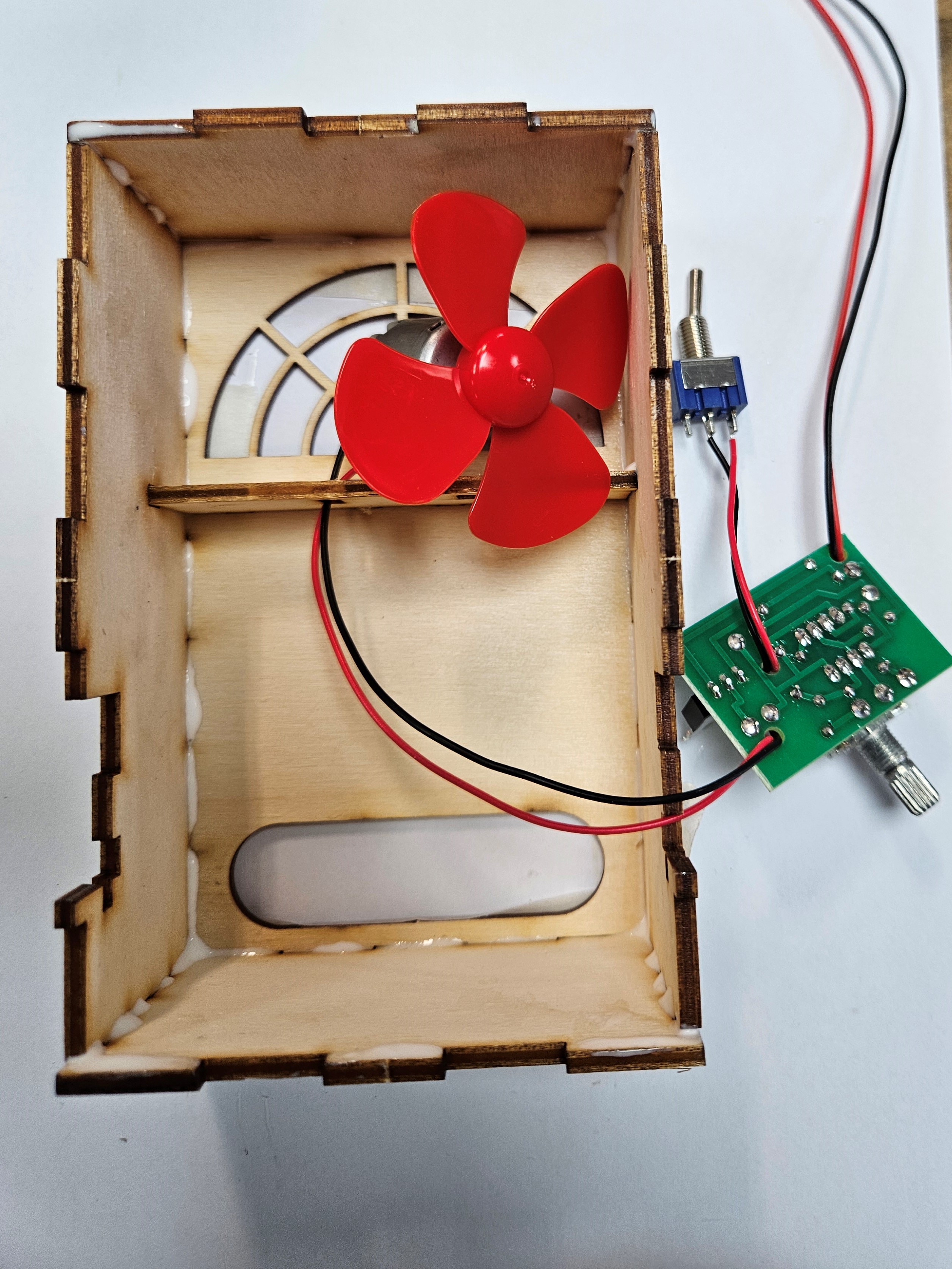 Now you will need to glue the base in place. Collect the parts and put the glue on the edges.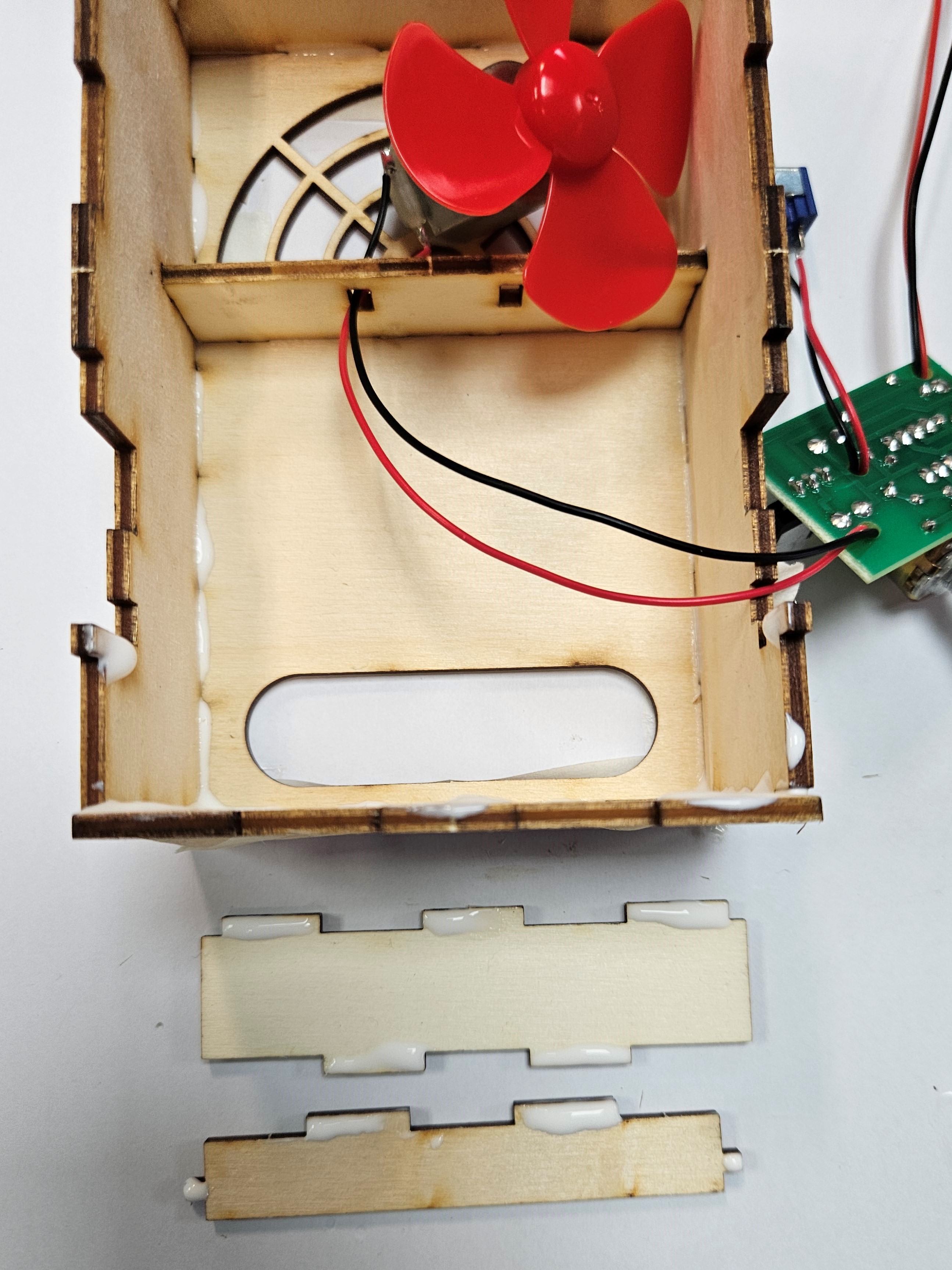 Start by placing the small top edge in place.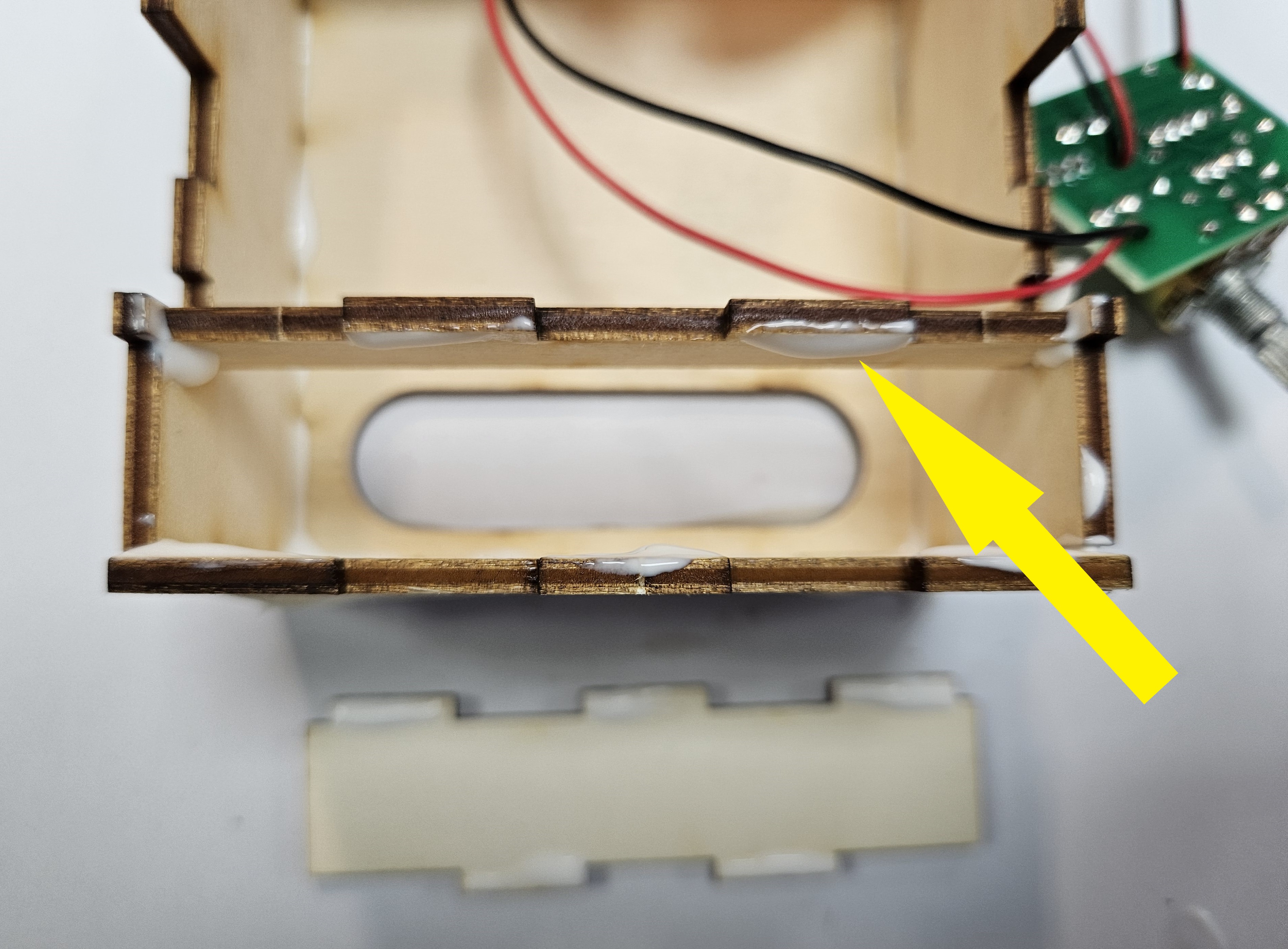 Now glue the bottom front in place. Don't forget to use masking tape to hold it together.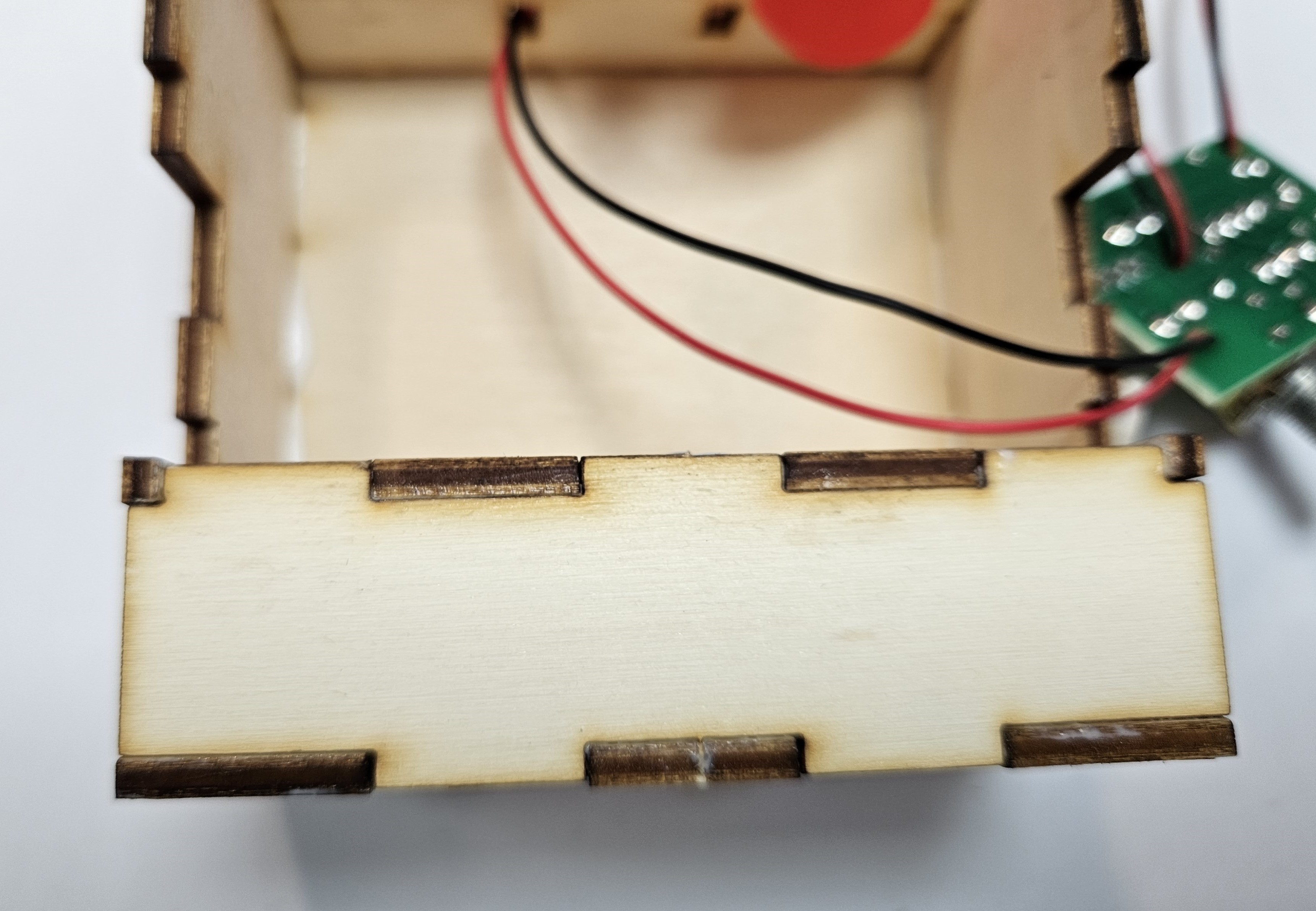 You will now need to collect the nuts for the switch and the Potentiometer.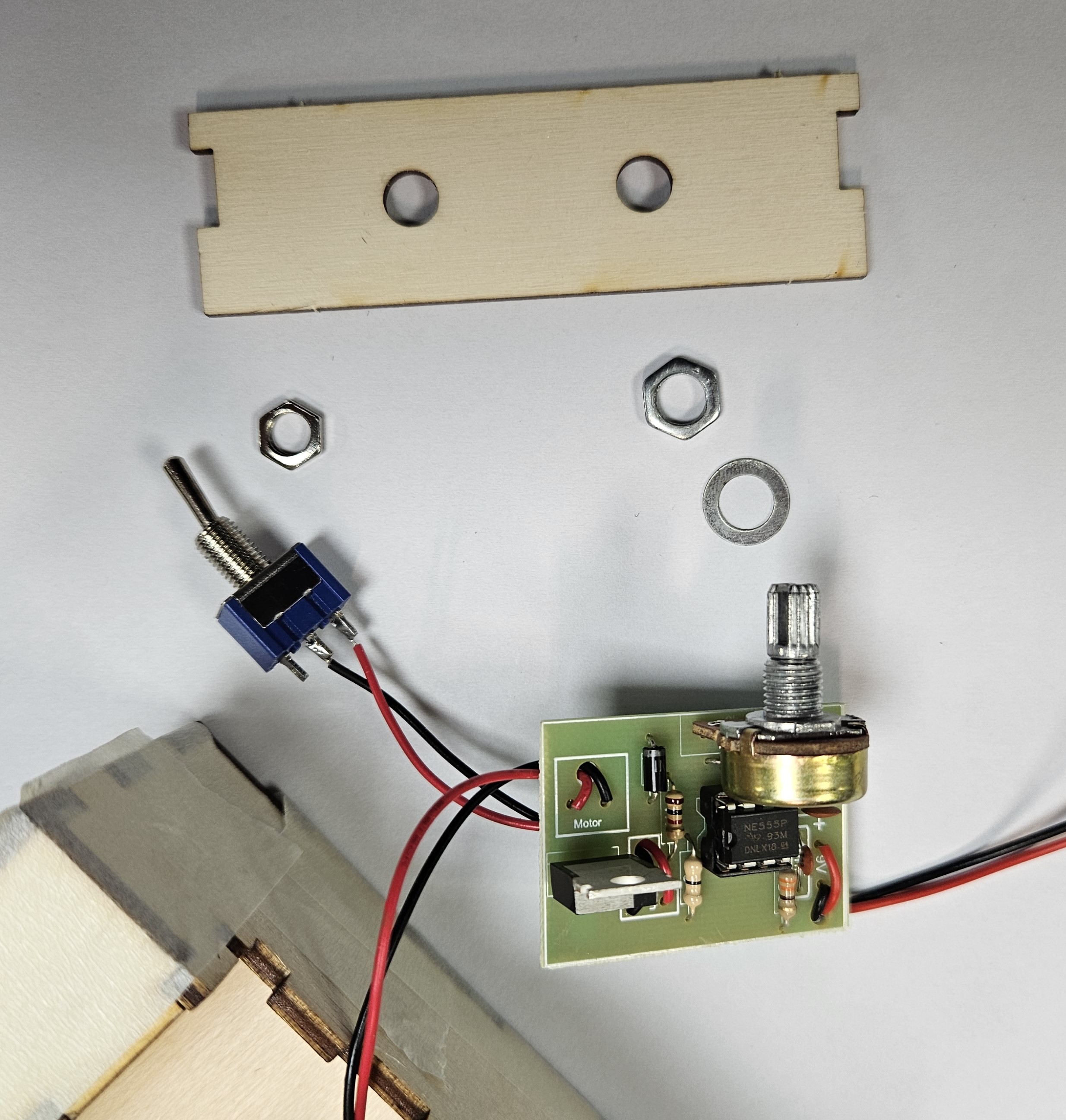 Start by placing the switch through the hole and adding the nut to the other side.
Check that you have this on the correct side - note the smaller cut outs on the sides.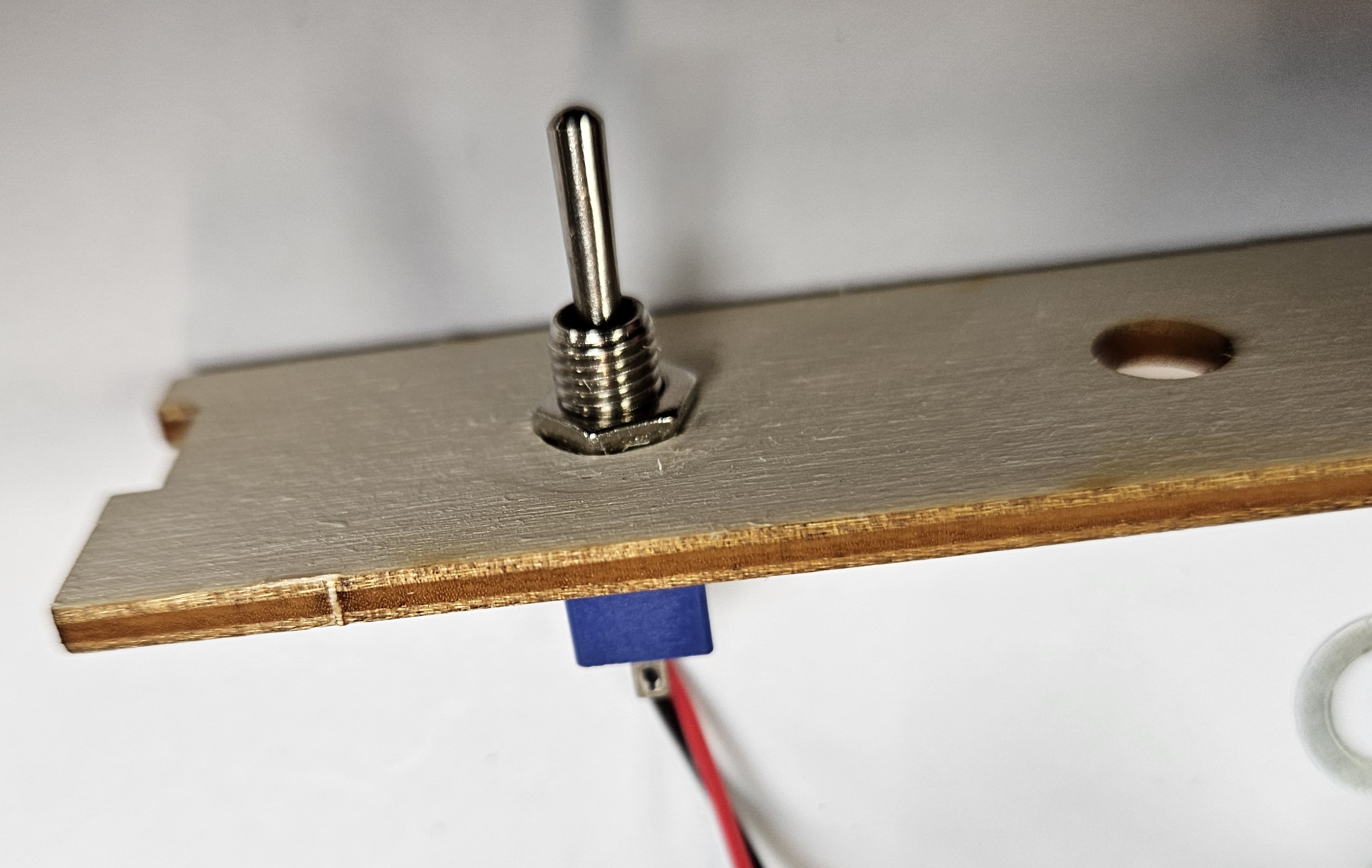 Now you can add the Potentiometer.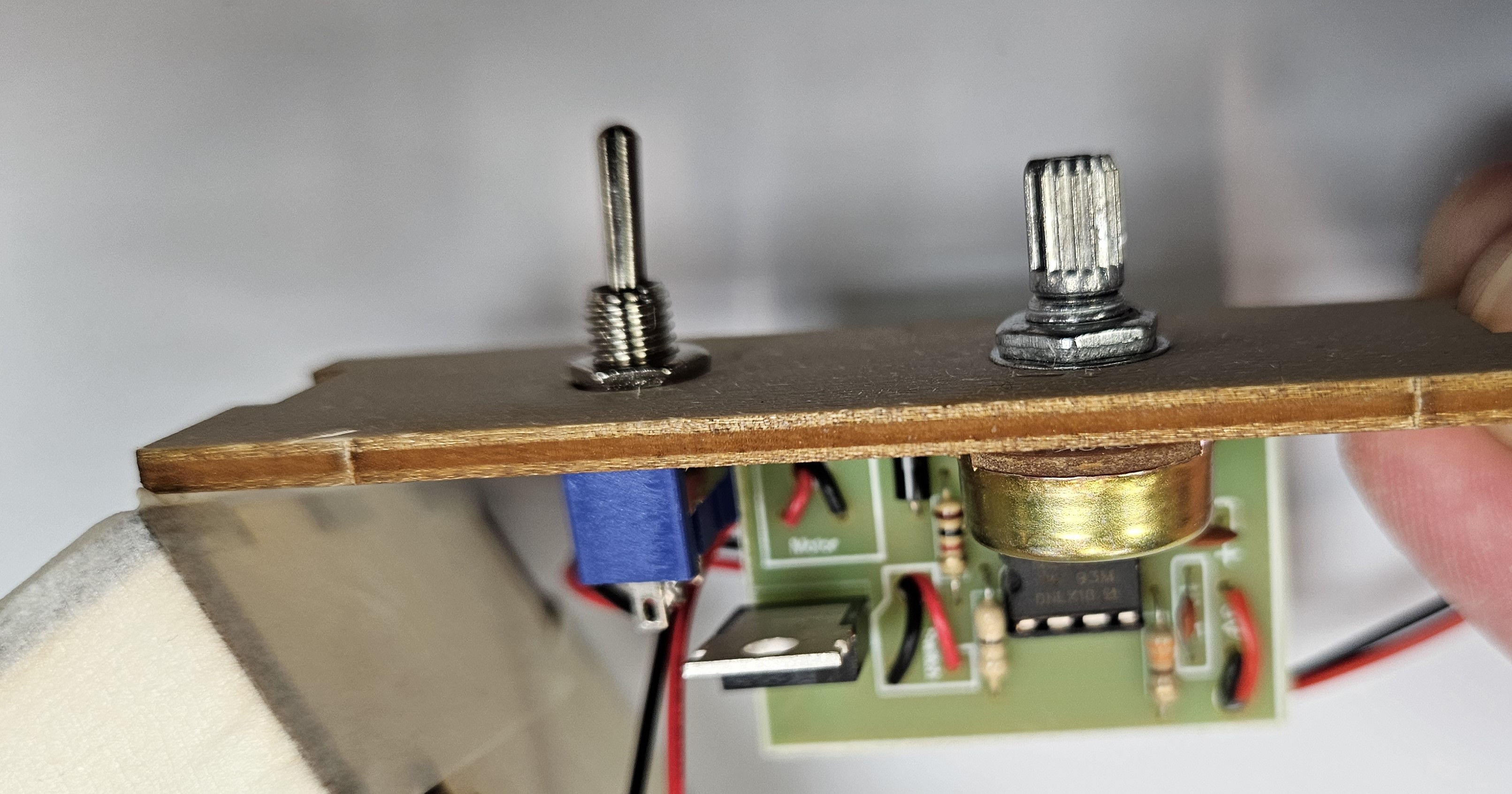 This can now be glues in place - the battery snap feeds through the hole at the back of the project.
Place glue on the edges.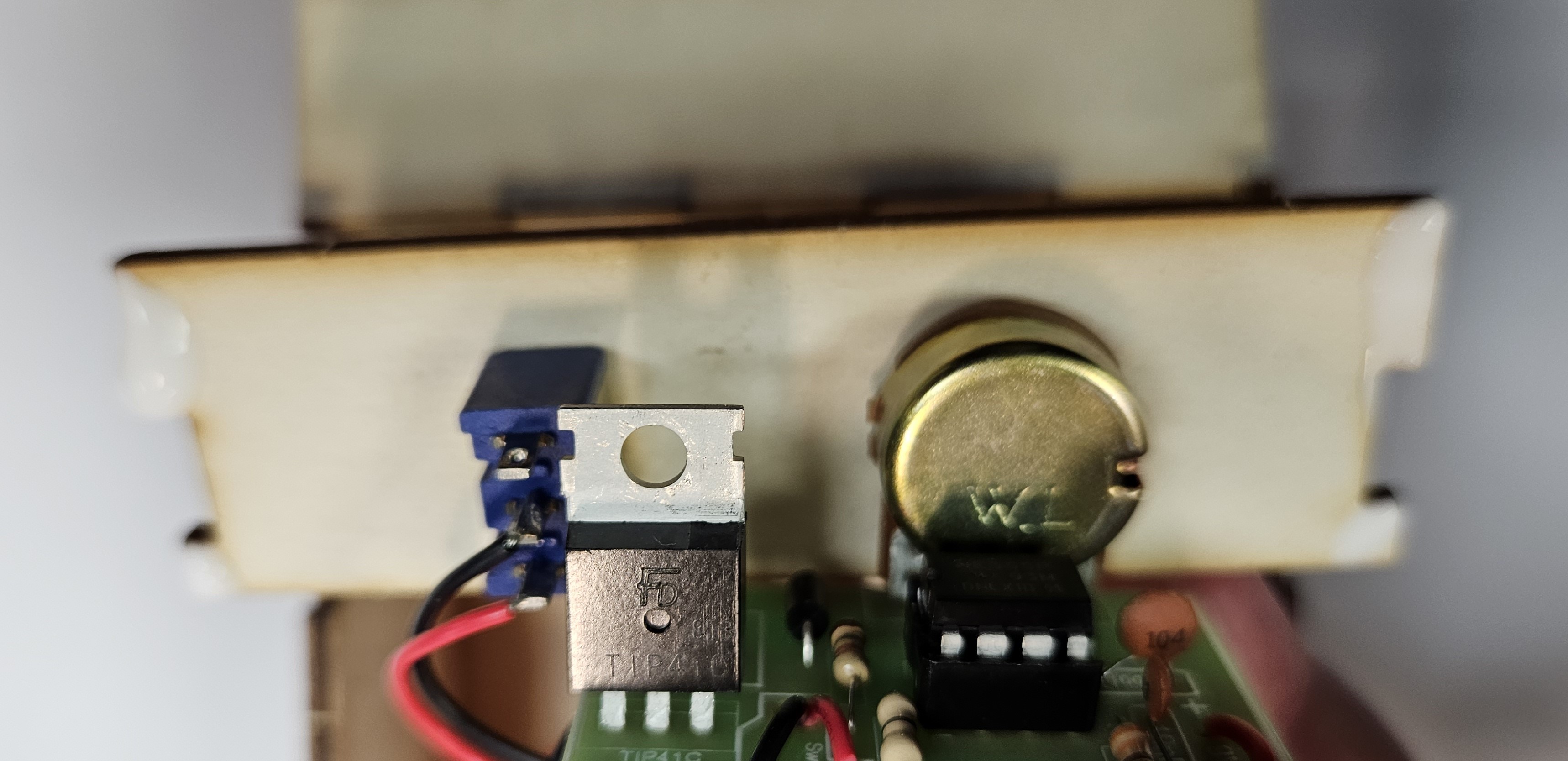 The motor now needs to be cable/zip tied in place.
Remember, the rough side faces inwards.
The motor terminals need to face up.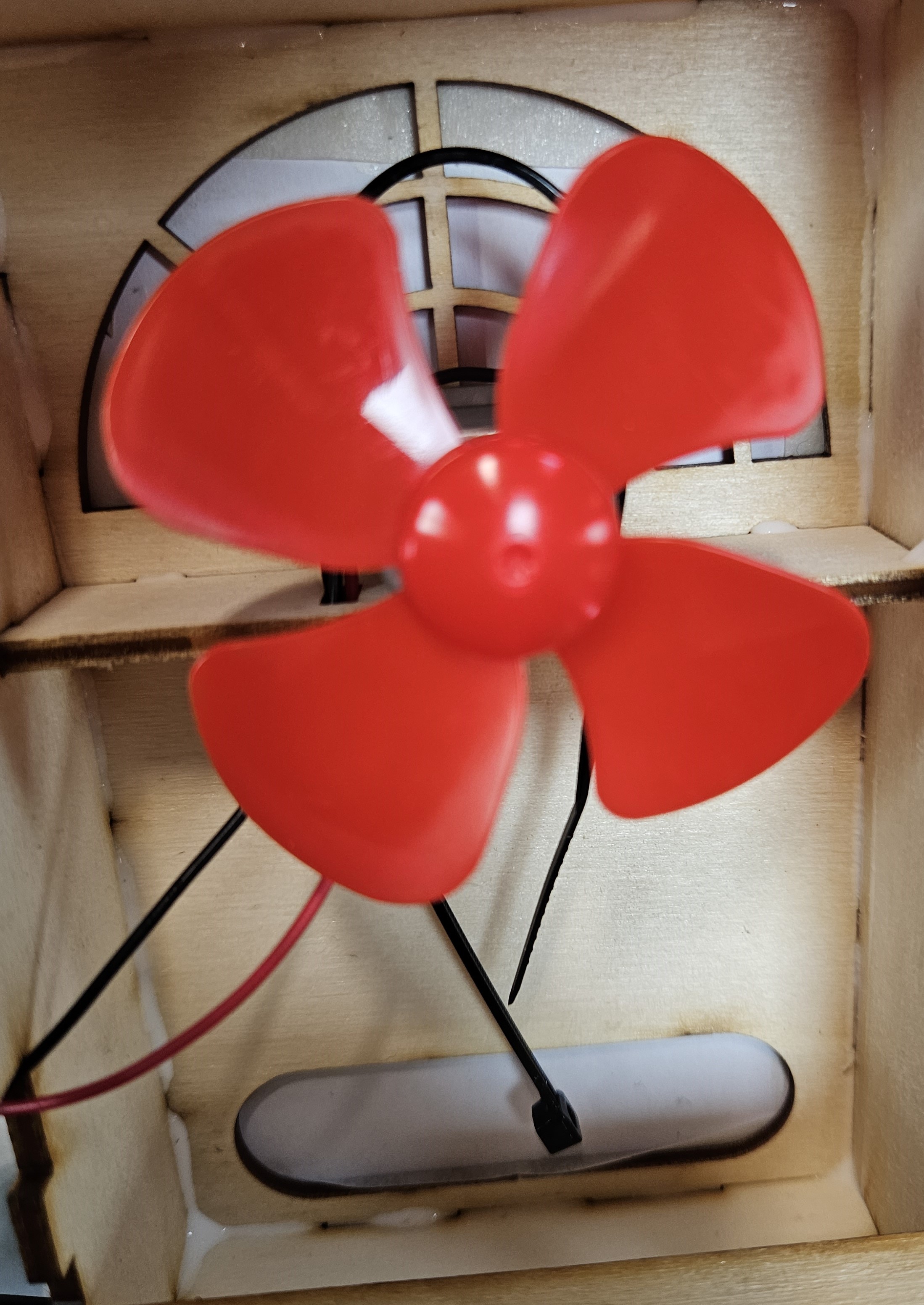 Once tied in place, the excess cable/zip tie can be cut using a side cutter.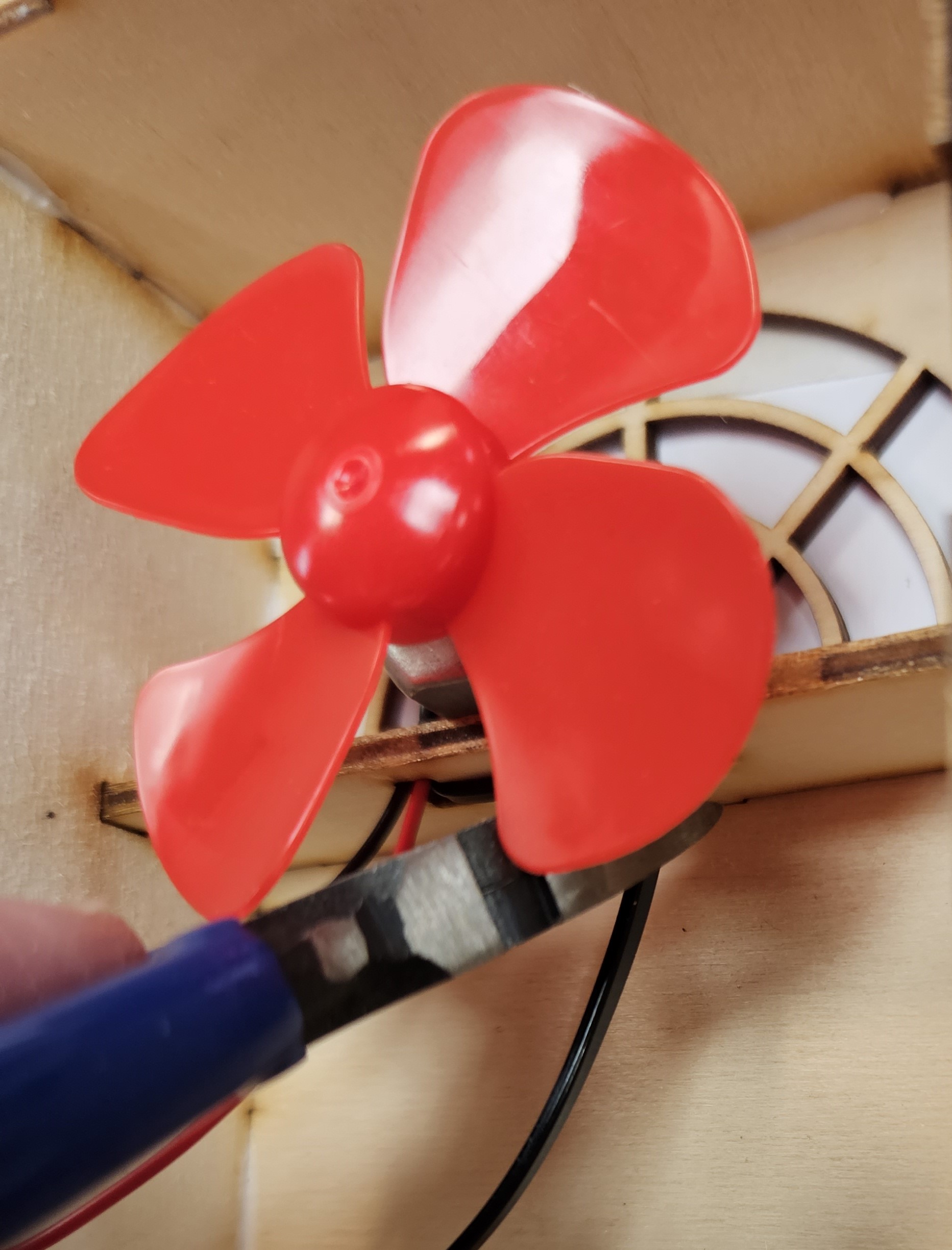 Note the motor terminals at the top and the cable tie over the motor.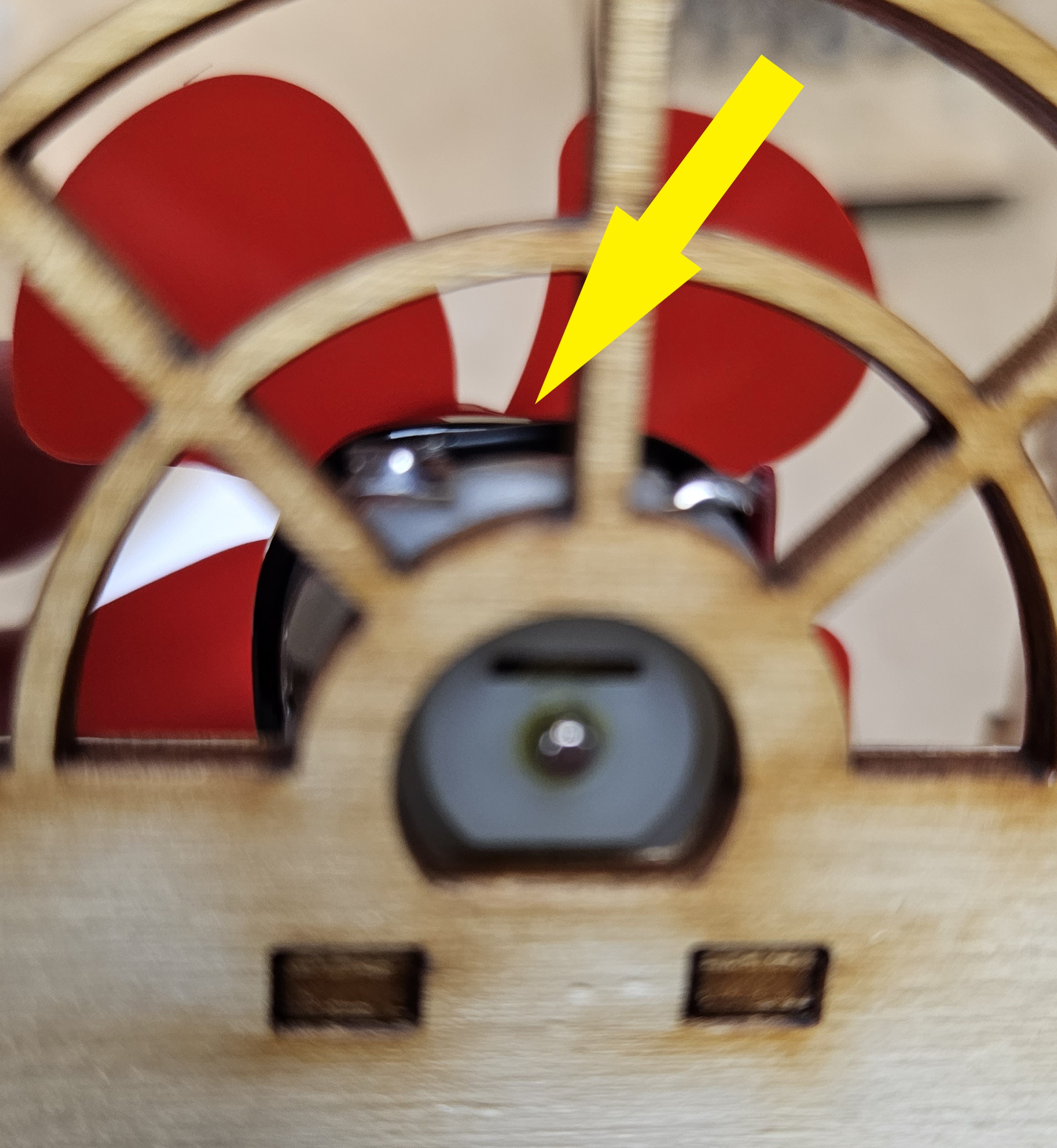 At the point, you must test your project again before gluing the front panel in place.
Once you have tested it, you can the add the glue and the front panel.
Make sure you put glue on all the edges. Note the yellow arrows show some of the places.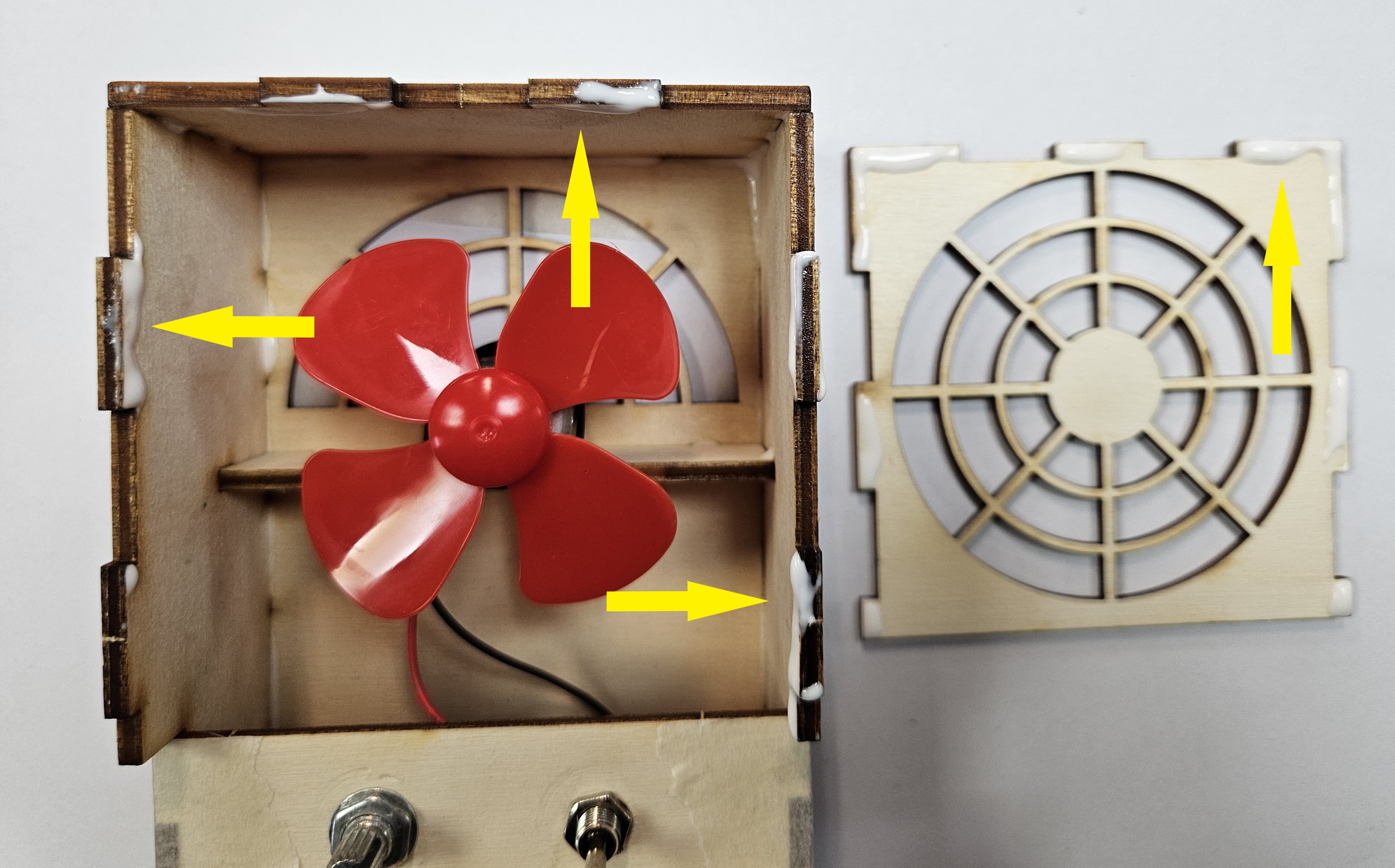 Here is the finished product. 
Note the battery in place.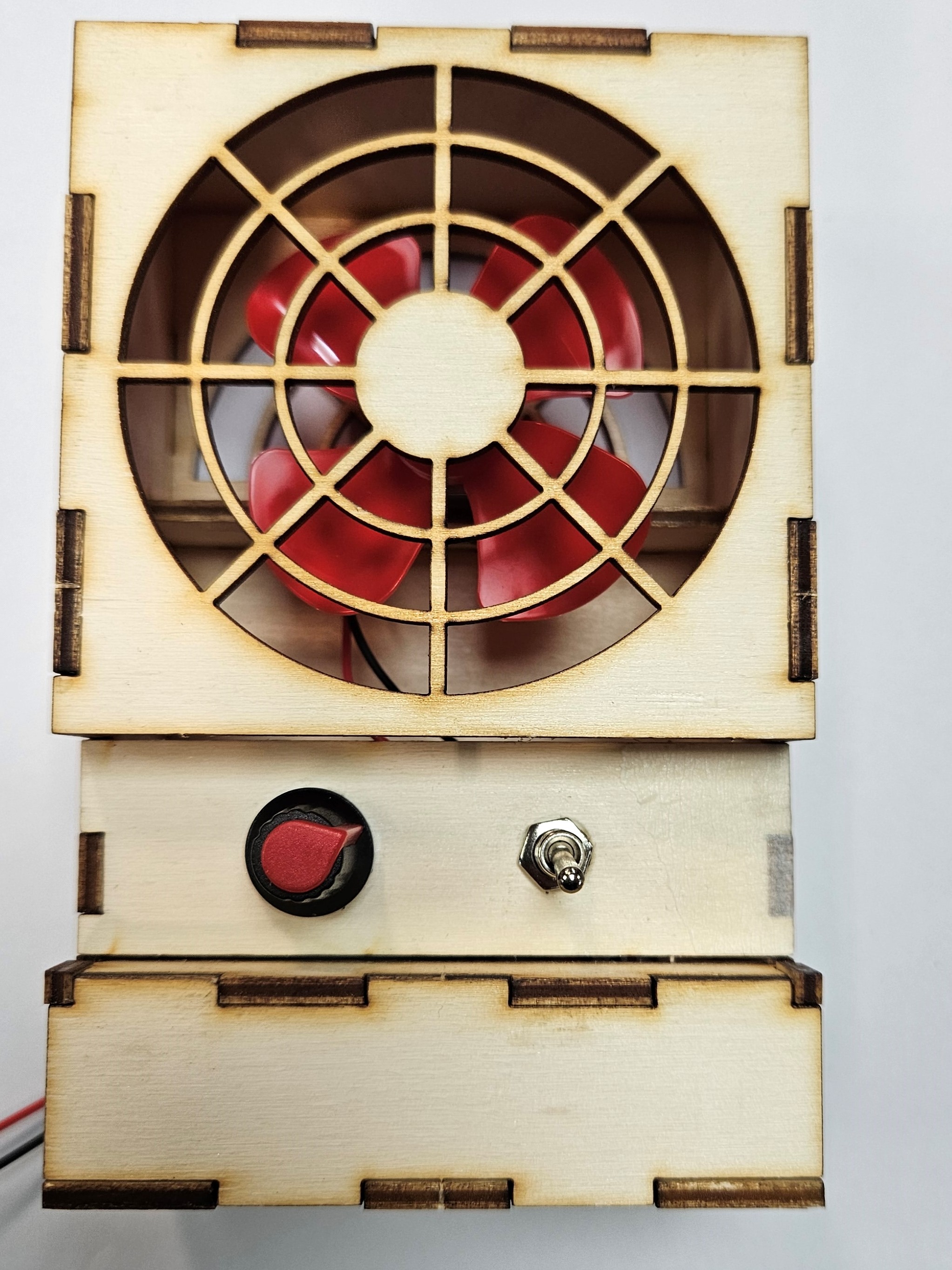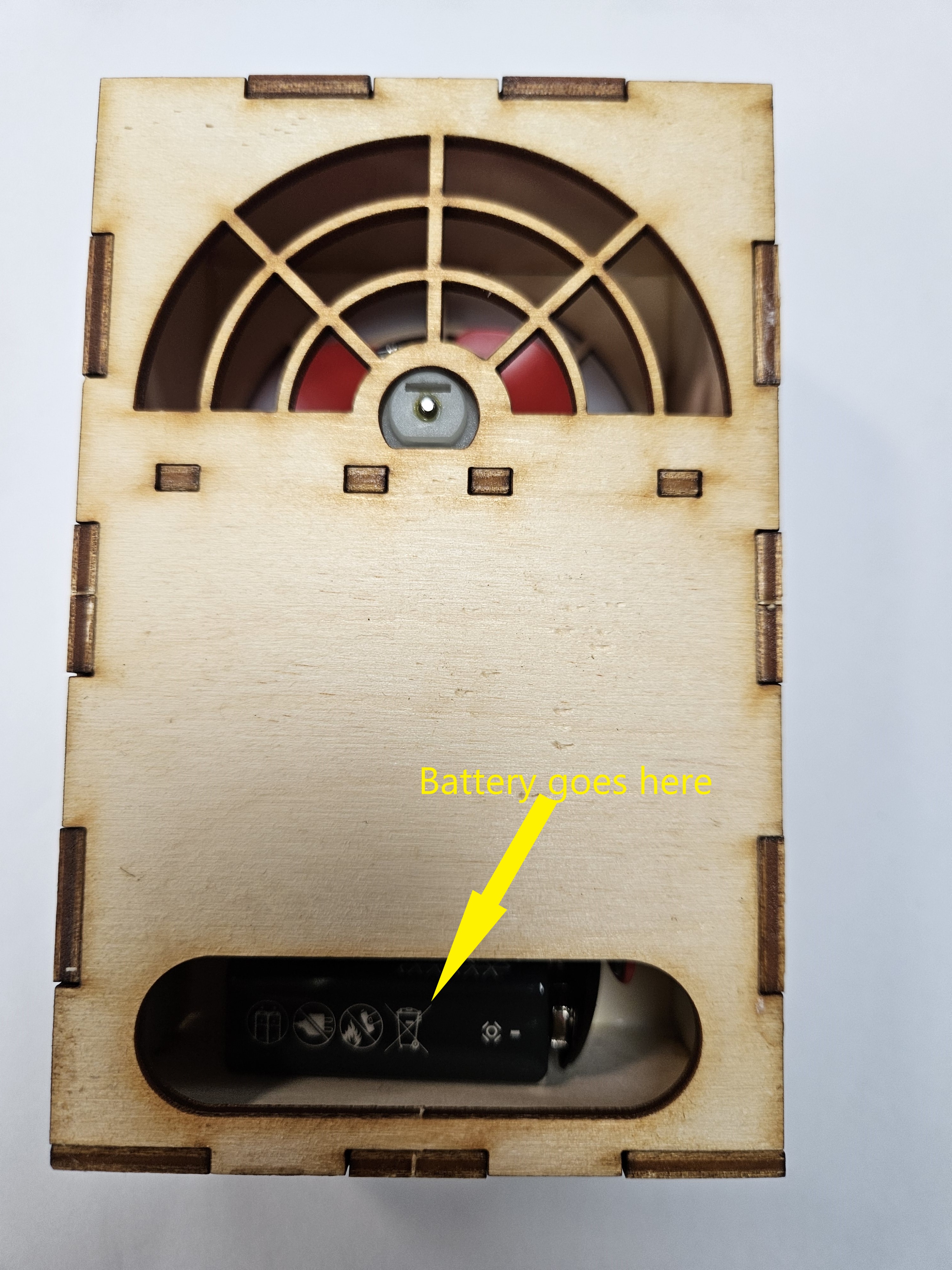 Badge It
Take photographs of your fan (without the front cover) from front, side, top and perspective elevations.
Your badge will be awarded according to the quality of your work.