The Door Buzzer
1

Assembling your door buzzer
Badge It - Silver
Firstly, follow the instructions given to you by your teacher and line bend the outer frame of your project.
Take a photo of the completed line bent frame and upload it to the silver badge on www.bournetolearn.com
Build It
The first task is to countersink the back of the door buzzer case.
Use a countersink-cutter to create the countersinks as shown below.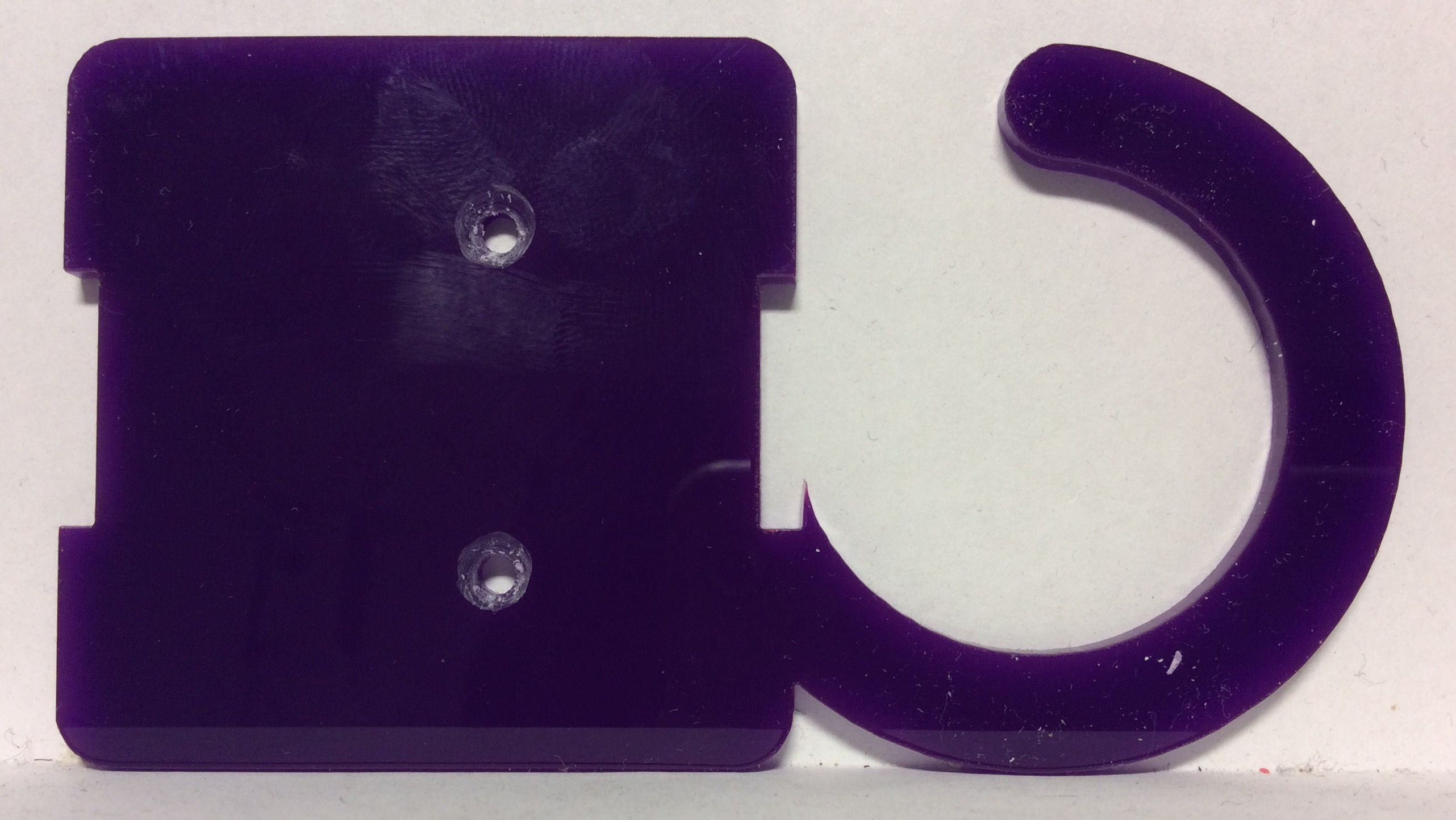 Make sure your M3x6 machine screws sit flush to the surface of acryclic.
Next you will need to add two M3 nuts onto the machine screws on the opposite side.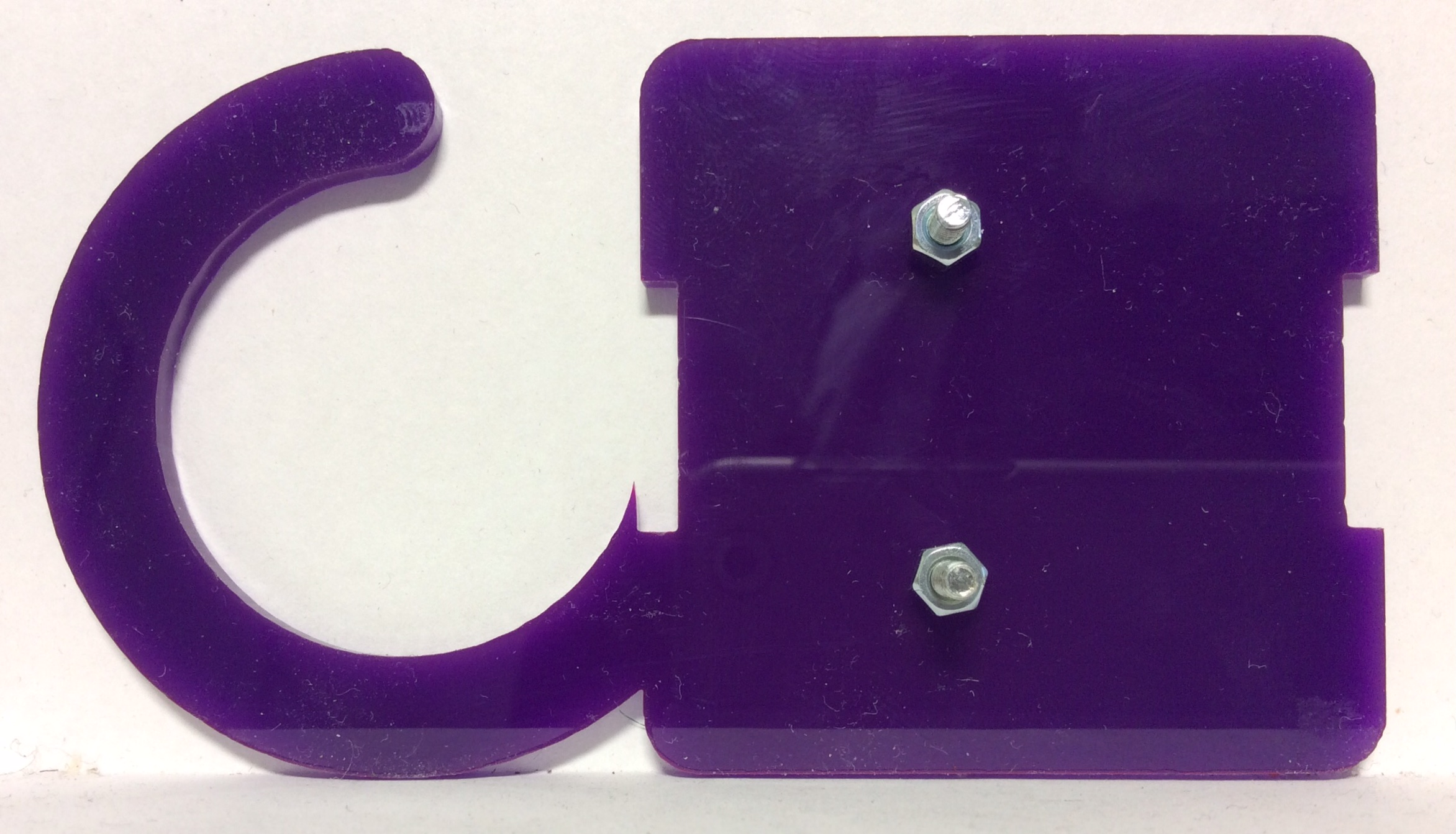 Now place the PCB on top of the screws, and then the barrel nuts on top of these. make sure you do not over tighten the nuts.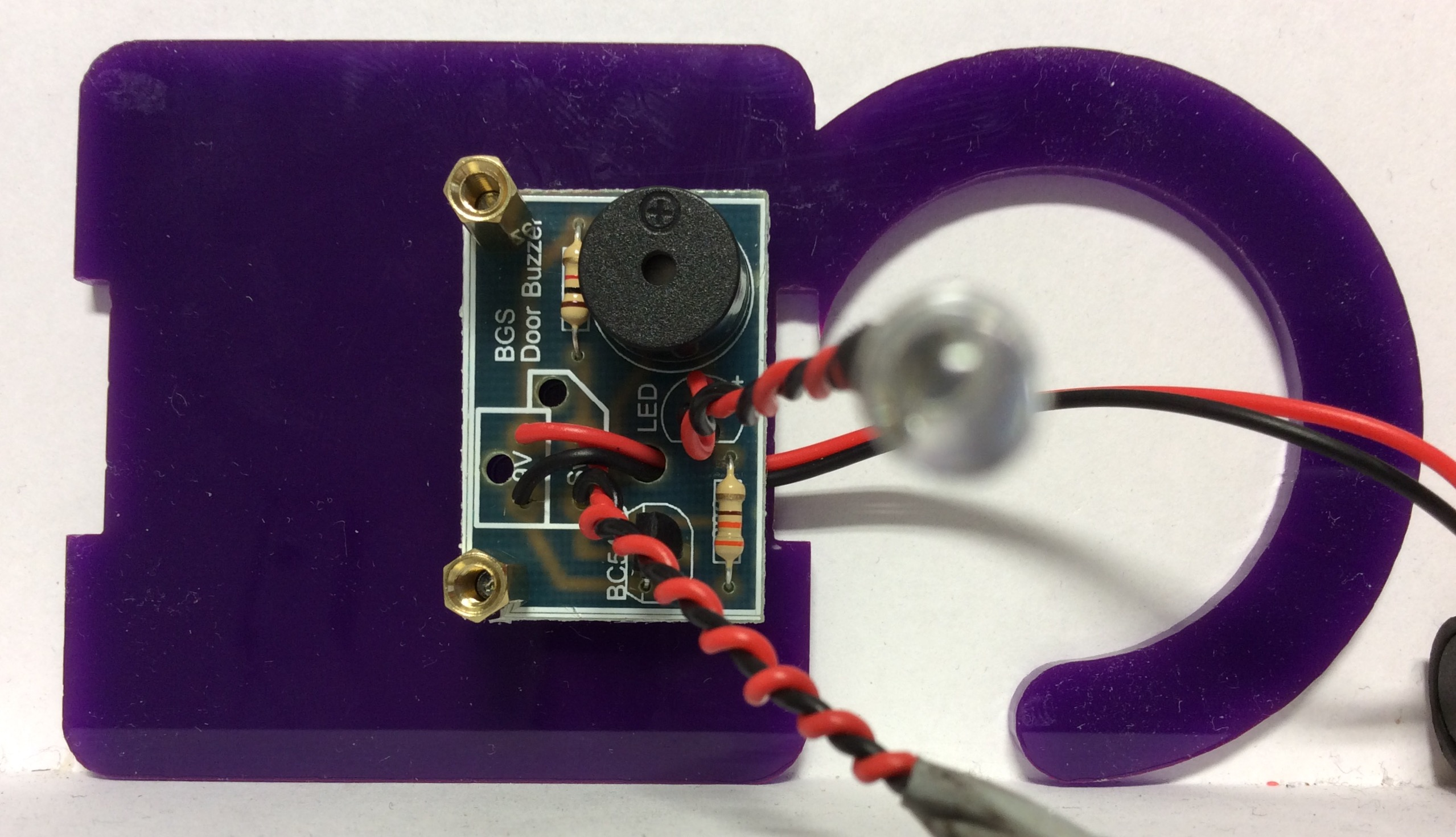 You can now attach the LED using a LED clip.
Next unscrew the nut on the PTM switch and push it into position. Then place the nut on and tighten it up.
Now run the wire through the line bent frame and place it in position.
Plug in the battery and put it in place. Make sure you test the circuit now before putting the front cover on.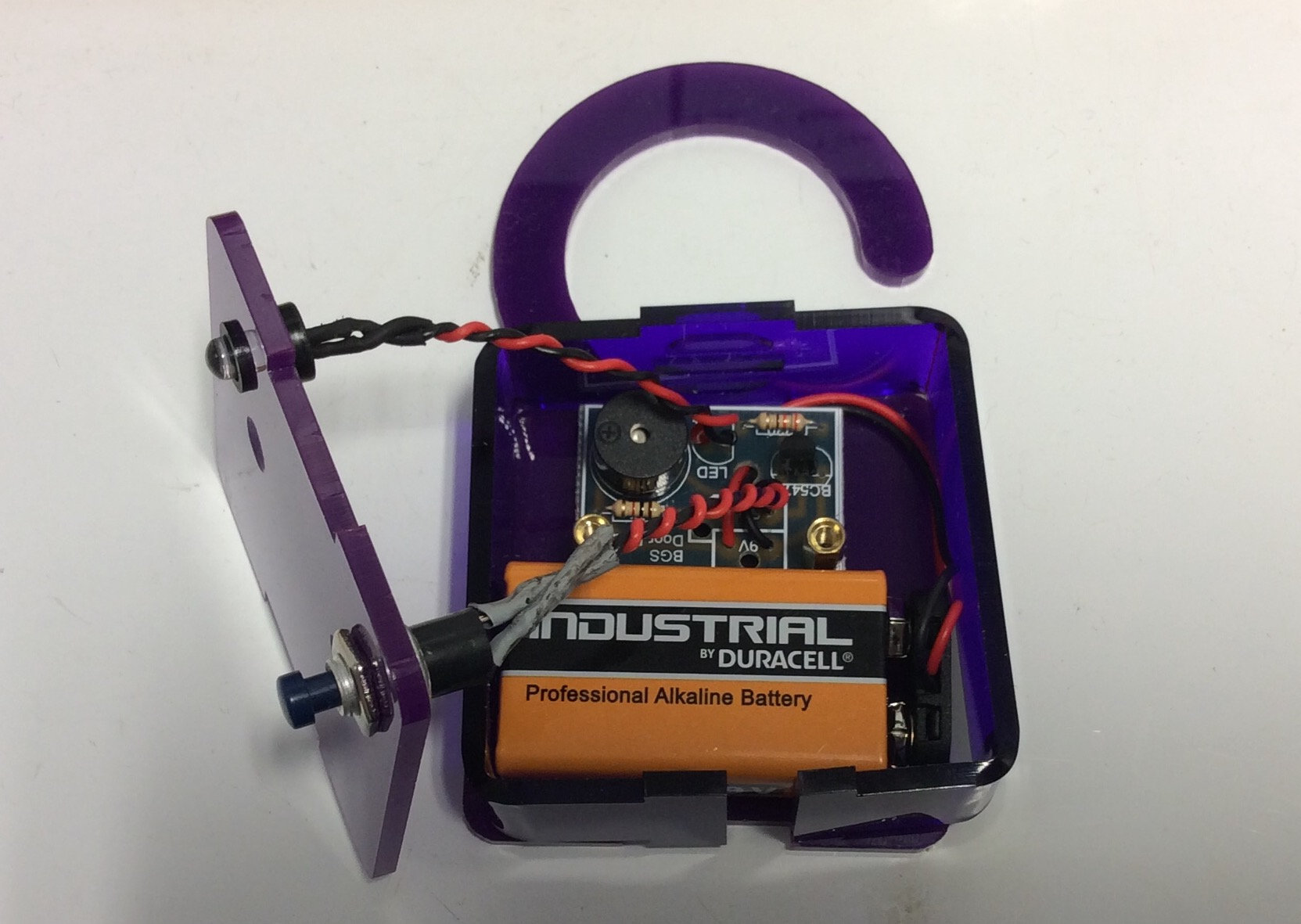 Finally, place the front cover in place and put two more machine screws in place and tighten them up.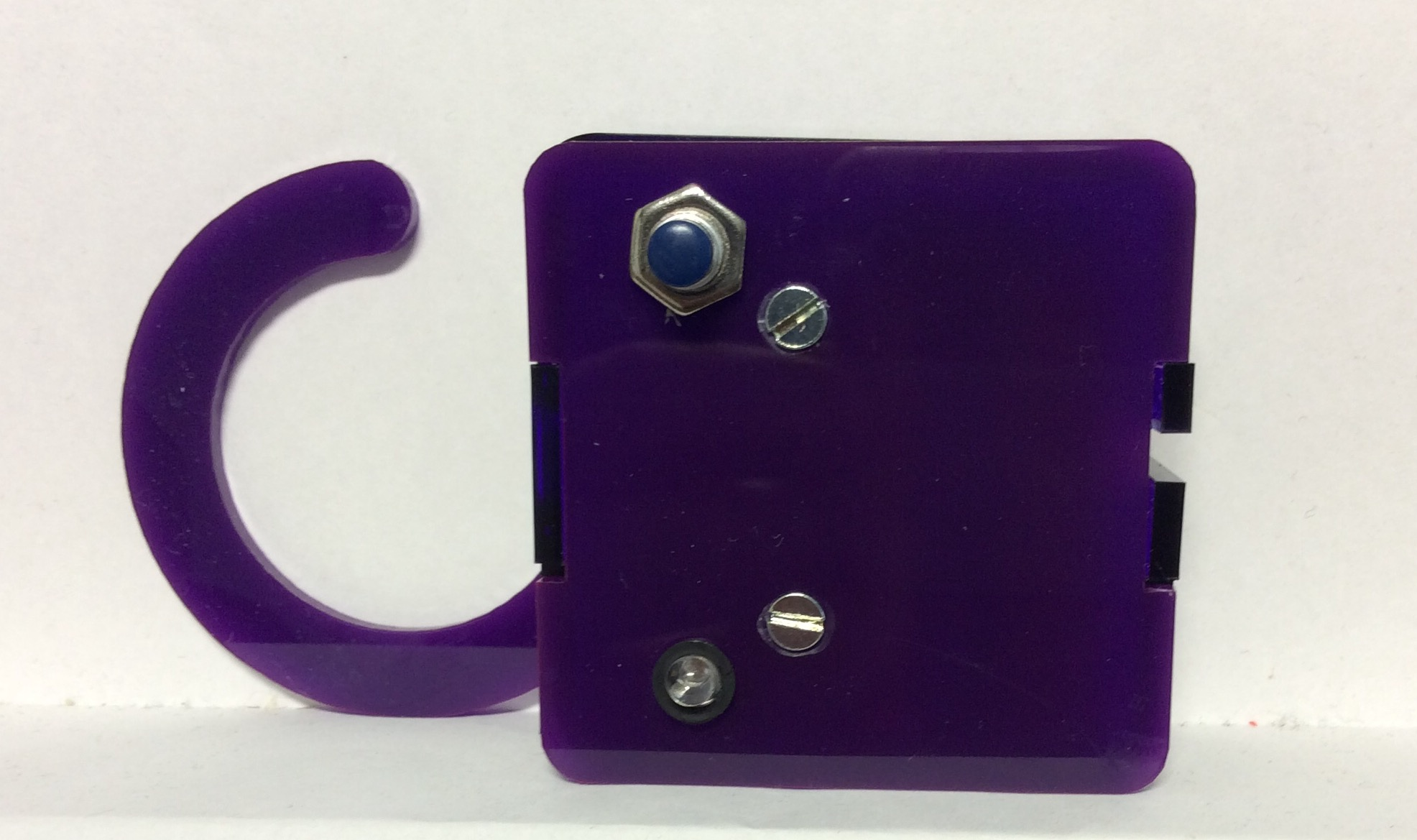 Badge It - Gold and Platinum
Take photos of both sides of your project.
Gold - Assemble a working door buzzer housing.
Platinum - Assemble a high-quality, working door buzzer
Extension
Customise the front of your door buzzer with images and text using 2D Design