555 Piano
Design the Circuit
Design It
Below is an image of the circuit you are going to be using.

Use Circuit Wizard to replicate the circuit.

The 555 Timer can be found under Integrated Circuits
The Capacitors can be set to any capacitance you like once you have placed them.
The potentiometer's resistance can be altered once you simulate the circuit.
Badge It - Silver
Upload an image of the circuit to BourneToLearn.com
Test It
In Circuit Wizard, find the Virtual Instruments and then select a Digital Multimeter
Add it into your circuit as shown below.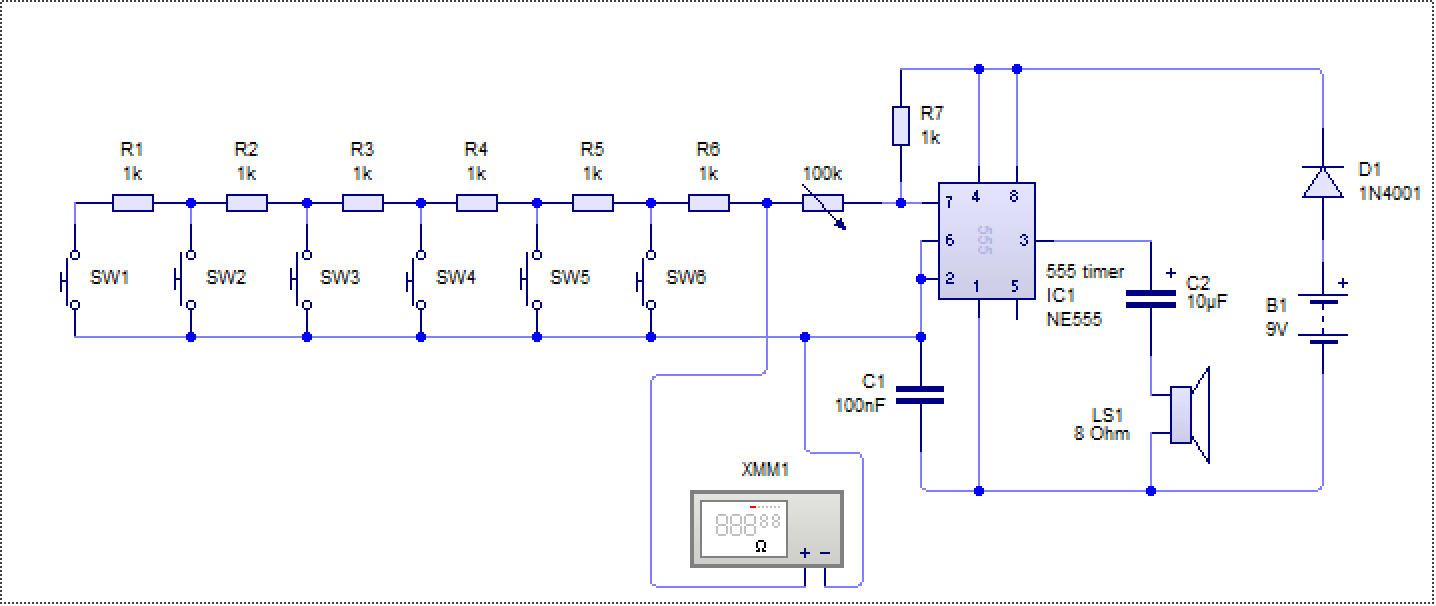 Right click on the multimeter and make sure that it is measuring

ohms

.
Now hit the play button to simulate your circuit and watch what happens to the resistance when different switches are pushed.
Badge It - Gold/Platinum
Open a Word or Powerpoint document and insert, using screenshots, a set of images that demonstrates what is happening at each switch.
You will need to use the print screen button (PRTSCN) for each button that is pressed (6 buttons).
Add a description of what happens when different switches are pressed to your write-up.
Upload your work to BourneToLearn.com.
The quality of your description will determine whether it is gold or platinum standard.
Remember before uploading green pen matters!