Design Project
1

The Brief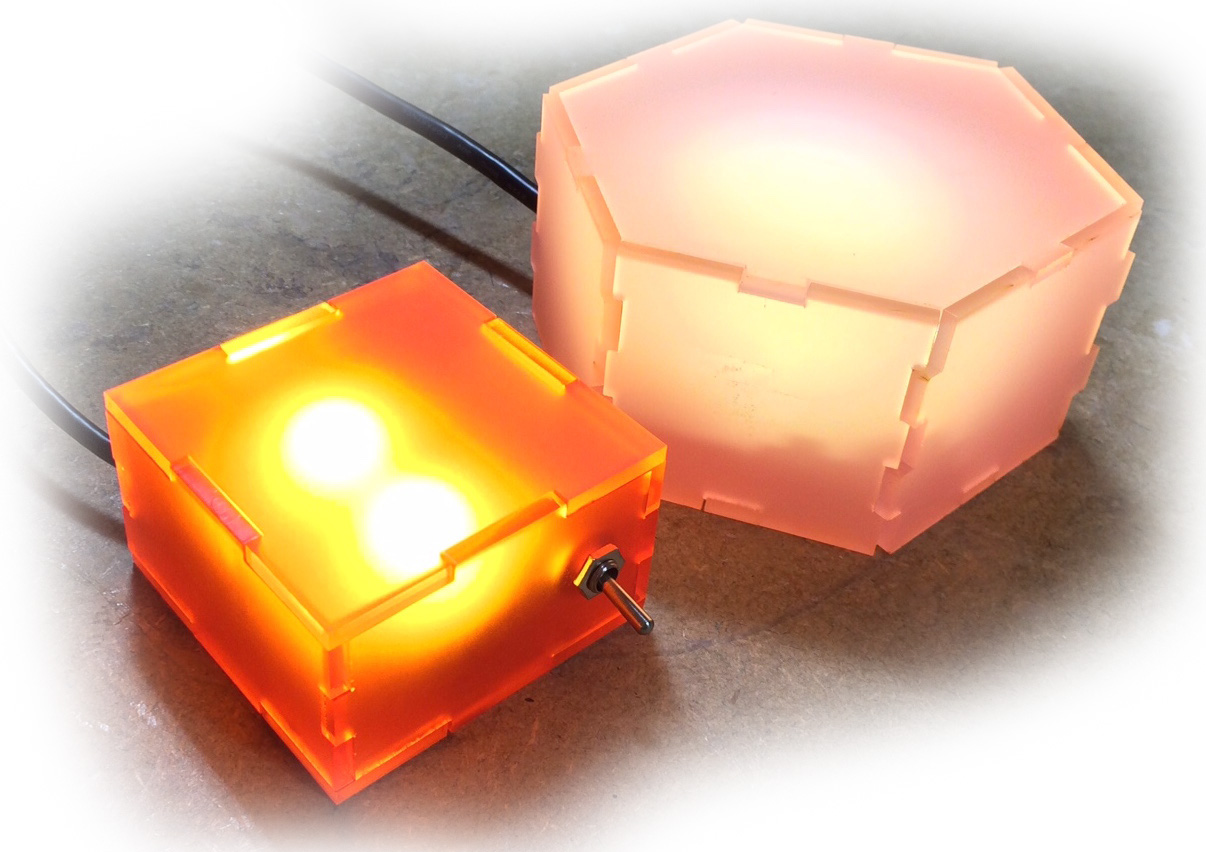 Learn It
In this project, you will design and create your own high-power LED light.
Everything will be completely original, designed by you.
You will need to combine your SolidWorks skills, circuit design, soldering and making abilities to produce a product which will potentially last for many years to come.
Learn It
Since the dawn of time, people have benefitted from being able to see after the sun goes down.
Wood fires gave way to oil lamps. The early 1800's saw the introduction of gas street lights. The latter half of the 19th century saw the invention of the filament bulb powered by electricity.
More recently, LED lighting is becoming more popular.
Try It
Can you identify one reason why each of the lighting technologies names above was an improvement on its predecesor?
2

Design Specification

 
Learn It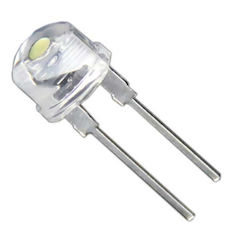 Your light will use 2x 1W LEDs (shown above magnified - they're about 5mm X 10mm x 10mm)
The housing could be made from a combination of laser-cut 3mm Plywood and 3mm translucent acrylic or on their own or 3D printed.
To emphasise the compact nature of LED lighting, your unit should be as small as possible.

It's dimensions must not exceed 40mm X 80mm X 80mm (H x W x D)

The circuit must be built on Stripboard.
It should run from a 9V battery, and include a switch to turn the power on and off.
Badge It
Sketch three different ideas for the design of your housing. You can always make changes later, so don't fixate on details. This is about articulating your ideas!
To complete the badges you will need to click on the link at the bottom and complete the quiz. This will automatically badge your work.
You will also need to upload photos of your actual drawings to the silver badge as evidence of your work.
You will need to be logged into www.bournetolearn.com to complete the badge.
Click on this link design quiz

Silver: Three different designs drawn.
Gold: Includes an indication of dimensions.
Platinum: Includes colour/type of materials and specifies techniques (e.g. finger joints, type of glue) for making.